The boutique owned by Madonna's daughter Lourdes was launched the other day in the New York department store Macy's. Let's recall that it will present the clothing line "Material girl". 17-year-old actress and model Taylor Momsen is the face of the brand.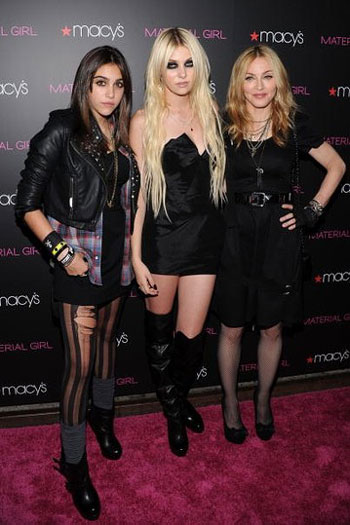 At the ceremony, all attention was not on Madonna but on Lourdes. Fashion critics recognized that today, this 13-year-old girl has outdone the pop queen in the ability to dress and present herself. Yes, Madonna herself in recent years has increasingly said that her daughter often criticizes her clothes.
Source of the image: Blogs.wsj.