Alicia Silverstone, actress and active supporter of vegetarianism has her own line called Eco Tools by Alicia Silverstone – eco-friendly makeup tools. This line features all-natural and safe brushes, sponges, and powder puffs. In addition, the actress released a collection of cosmetic bags right before Christmas holidays. This collection is also eco-friendly.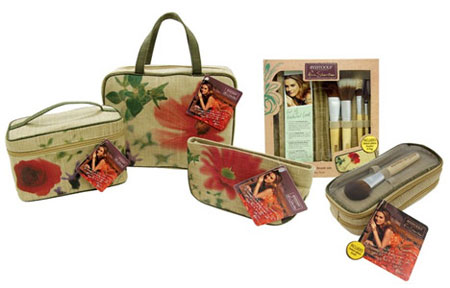 The cosmetic bags from Alicia Silverstone may not stand out with some trendy design since the celebrity had not such goal in mind. The key advantage of Eco Tools by Alicia Silverstone are eco-friendliness, health safety, hypoallergenic properties, use of natural and reproducible materials, and non-toxic dyes. The collection is made with ecological cotton or hemp. Moreover, the tags are made with paper made from stone, such that no trees are killed in the process of production.
Source of the image: treehugger.com.