Going on a vacation or a business trip? If you want the trip to bring only positive emotions and no surprises, read our tips.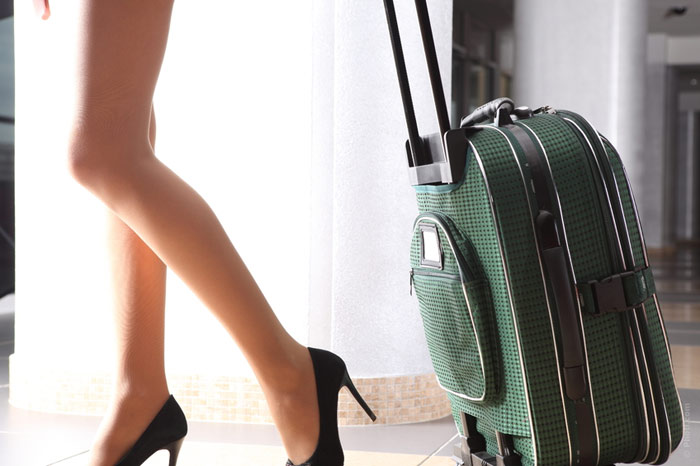 Going on a vacation or a business trip, make a list of things that you take with you, print it out and put it into your suitcase or handbag.
Before going back home, check again what you have brought and what you are taking back. At the same time, check what you haven't used and what you lacked. Edit and save this list. Next time it will be much easier to pack things.
To weigh the bag on floor scales, first weigh yourself and then again holding the bag. The difference will equal the weight of the bag. In the same way, you can weigh dogs, cats, and children.
Scan all documents and tickets and send them to your email before going abroad. If you do not have a scanner, a camera is fine.
Be sure to check if you have any debts before you go. You may not know about some unpaid fines, loans, or taxes.
If you cannot print out the map, transport timetable, contacts or anything else, just make a photo of the monitor screen with your phone.
Find out the prices for roaming and mobile communication in advance. Decide whether to use the services of your operator, or buy another sim card on site. If you decided to get a new phone during the trip, it may make sense to buy a cell phone on contract – this can save money.
Ask about exotic laws in the host country. What if you cannot wear your favorite canary yellow shorts there? Why taking them in vain? The world has many unexpected laws.
Learn about discounts on museums, public transport etc. for different categories. Maybe you should get an ISIC (International Student Identity Card)? Student tickets to the museums usually cost only 50% of the total.
You could also get a discount for international flights. The same concerns the retired or people with disabilities, etc.
A netbook or a cell phone with Wi-Fi can help save much on communication. Wi-Fi is now no problem – of course, if you are not going to the jungle.
While on vacation, try to book a room in a new, recently opened hotel. A new hotel should deserve a reputation. Their bed sheets are new or practically new, as well as conveniences. They also give discounts often. There will be smaller queues for breakfast/lunch, and you will be served faster.
If you travel by plane with the family, distribute things so that every bag has some clothing for each family member. In case of partial loss of luggage, you will have things for each of you, not just for one.