Anniversaries are milestones that deserve to be celebrated in style. Whether it's your first or fiftieth, marking another year with your significant other is a testament to love, commitment, and the many memories you've shared. Choosing the perfect place to celebrate can make the occasion even more special. Here are seven unforgettable places to stay for your next anniversary celebration.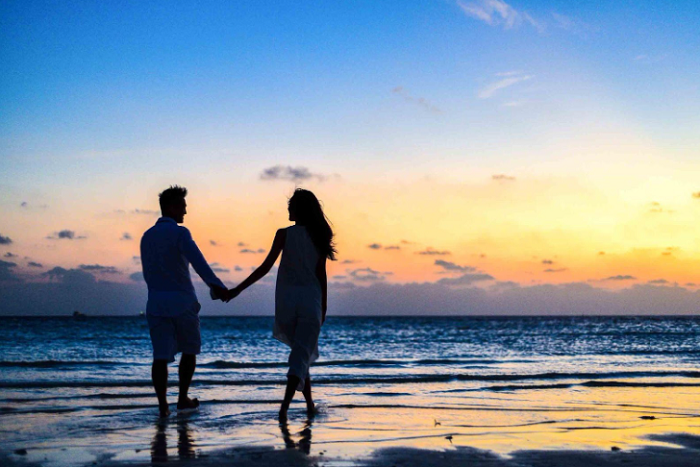 1. A Secluded Retreat in Australia
Nestled in the heart of Australia, Victoria boasts some of the most romantic accommodations for couples. From its pristine beaches to its lush vineyards, the state offers a plethora of options for lovebirds. One such gem is a secluded retreat located on the outskirts of Melbourne. This romantic accommodation in Victoria is the epitome of luxury and privacy. With its private jacuzzis, panoramic views of the countryside, and bespoke services, it's the perfect setting to reminisce and dream about the future.
2. Overwater Bungalows in the Maldives
When envisioning the perfect romantic escape for an anniversary, the overwater bungalows in the Maldives undoubtedly stand out as a dream destination. Suspended over the crystal-clear azure waters of the Indian Ocean, these bungalows offer couples an intimate sanctuary surrounded by unparalleled beauty. Each day begins with a mesmerizing sunrise, painting the sky in hues of pink and gold, witnessed right from the comfort of your bed. The bungalows, often adorned with luxurious amenities, feature glass floors that provide a window to the vibrant marine life below. Stepping out onto your private deck, you can dive straight into the warm waters or simply relax in a sun lounger, soaking in the panoramic views.
3. Historic Castle Stay in Scotland
For couples seeking a blend of romance, history, and grandeur for their anniversary, a historic castle stay in Scotland offers an experience like no other. These ancient fortresses, set against the backdrop of Scotland's dramatic landscapes, transport couples to a bygone era of knights, battles, and royal intrigues. As you walk through stone corridors adorned with tapestries and armour, you can almost hear the whispers of tales from centuries past. Each room, often furnished with antiques and four-poster beds, exudes an old-world charm, making every moment feel like a page out of a fairy tale.
4. Treehouse Escape in Costa Rica
Elevate your anniversary celebration, quite literally, by opting for a treehouse escape in the heart of Costa Rica's rainforest. These unique accommodations, perched high among the treetops, offer an immersive experience with nature. Wake up to the calls of exotic birds, enjoy breakfast amidst the restaurant canopy, and indulge in spa treatments surrounded by lush greenery. It's a back-to-nature romantic adventure like no other.
5. Ice Hotel Adventure in Sweden
For the adventurous duo, the Ice Hotel in Sweden offers a chilling yet enchanting experience. Carved entirely out of ice and snow, this hotel is a marvel of architecture and artistry. Each suite boasts intricate ice sculptures, and the entire hotel glows in soft hues of blue and purple. Wrapped up in warm furs, sipping on hot beverages, and witnessing the Northern Lights together make for an anniversary that's both cool and cozy.
6. Desert Oasis in Morocco
Experience the magic of the Sahara Desert by staying in a luxury tented camp in Morocco. These opulent tents, adorned with rich fabrics and traditional Moroccan decor, offer a blend of comfort and exoticism. Spend your days riding camels over golden dunes, enjoying candlelit dinners under the stars, and dancing to the rhythms of Berber music. It's a sensory journey that celebrates love in the heart of the desert.
7. Floating Cabins in Canada
Located in the serene landscapes of British Columbia, floating cabins offer a unique waterfront experience. These wooden cabins, anchored in the middle of pristine lakes, promise solitude and romance. With no one else in sight, couples can indulge in fishing, kayaking, or simply lounging on the deck, watching the world go by. As night falls, the clear skies make for a stargazing experience that's truly out of this world.
Conclusion
Anniversaries are more than just dates on a calendar; they're moments that celebrate love, partnership, and the journey of togetherness. Choosing the perfect place to commemorate this special occasion can make it even more memorable. Whether you're drawn to the tropical allure of the Maldives, the historic charm of Scotland, or the secluded beauty of Victoria, each of these destinations promises an unforgettable anniversary celebration. Here's to love, adventures, and many more memories to come.