What can you give as a gift to a man who already has everything in his life? Bentley car brand has decided to unite their efforts with the Lalique company, a manufacturer of luxury crystals from France, to release a luxury fragrance for men. The lucky ones, who will have Lalique for Bentley Crystal Edition eau de toilette, will have to pay 3,000 pounds for a bottle, and it is too much even by the standards of the most expensive perfumes.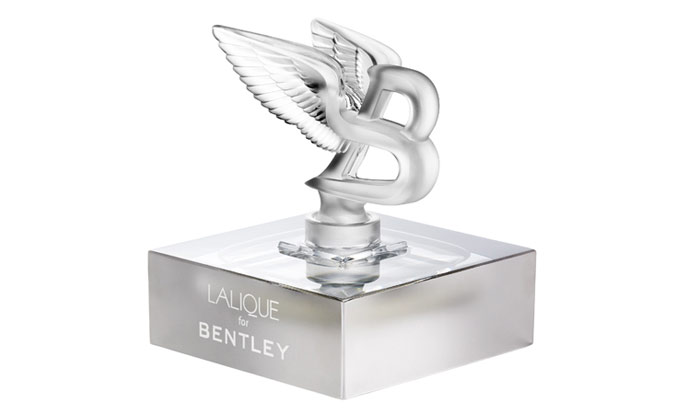 The bottle itself has a very original design, and its main highlight is the "floating" emblem of the Bentley brand that adorns the cover. What is the fragrance of this "car perfume" like? The manufacturers write that the fragrance combines exquisite forest notes and the smell of excellent leather. This is precisely what distinguishes the interior of a luxury car, known for expensive timber and the best skin.
The press release issued by the two firms says that Bentley is the ultimate dream for most men. This fragrance provides them with an opportunity to realize their dream at the small part of the real cost of an average car. A man gets a chance to touch this luxury, paying only a part of this amount.
English beauty blogger Charlie Lankston from Small Fish Big Pond says that the perfume with such a name sends the unmistakable appeal to the men who already have everything. Indeed, it is extremely difficult to choose a gift for this category of people. Charlie says that the billionaires, who drive their Bentley, will definitely be pleased to find this unique perfume bottle under the Christmas tree and preserve its fragrance. For the general population, it is an extremely extravagant gift, regardless of how it smells.