Armani has a very special Valentine's Day gift idea. It's not a clothing or accessories line, but chocolates. Armani offers heart-shaped chocolate candies with gianduia cream filling and pieces of hazelnut.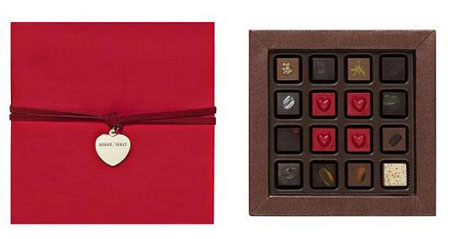 The red box is embellished with a heart pendant, which is a gift in itself.
Source of the image: fashionandrunway.com.