2009 Metropolitan Museum of Art Gala embraced Jessica Alba wearing a superb Jason Wu dress – and having the overall effect killed stiff with a pair of black tights that screamed to be torn off and burned on the spot. The wonder at the sight of the Jason Wu affair with a tulip skirt and gem-studded top turned into a wince as the gaze travels downwards… Sorry, it just can't be helped.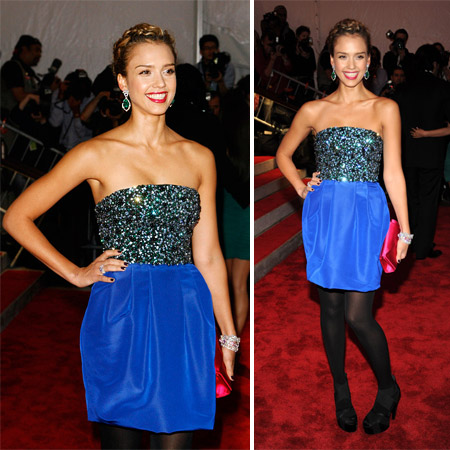 Oh, maybe there were also things to be altered above the dress? Her breathtaking beauty wasn't that much enhanced by the braids already familiar to the extent of wanting to look past. What fault could she find with the good old ponytail?
Source of the image: stylefrizz.com.