After a very successful perfume produced by Kim Kardashian in 2009, another novelty has been unveiled, and it is deemed to be no less popular. This new Gold fragrance is a luxurious brand. The celebrity's motto "Transcend Ordinary" became the slogan of the new fragrance.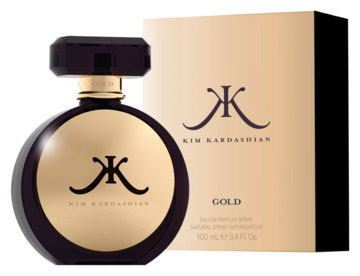 Gold Perfume is an intensive summer story revealing the rich notes of bergamot, grapefruit, and pink pepper. In the "heart" of it, there is a floral bouquet of jasmine, rose and violet. And the base notes are constituted by glitzy and luxurious patchouli, sandalwood, amber, benzoin as well as elegant and warm musk.
The bottle is produced in a combination of golden and black colors. The fragrance will appear in the form of Eau de Parfum in the bottles of 50 and 100 ml.
Source of the image: Sassisamblog.