This spring, American actress Jenna Jameson teaches how to break hearts with raspberry fragrance, designer Miuccia Prada launches new jasmine perfume, Christian Dior keeps making girls happy, and British model Kate Moss dreams of summer evenings.

Heartbreaker Fragrance by Jenna Jameson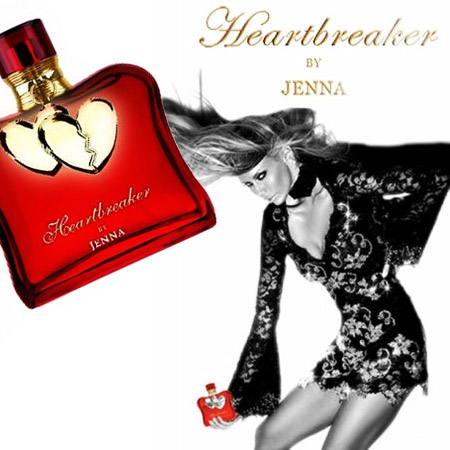 Heartbreaker by Jenna is the name for new fragrance by Jenna Jameson who has similarly named tattoo. Jenna starred in "Private Parts" and obviously decided to express her desire for sensual love in a new fragrance. Jenna says life is so short and every woman absolutely must break one or two hearts. Her new fragrance is designed to help women on the prowl. It opens with notes of juicy raspberry in champagne and Rose petals. It is followed by middle notes of magnolia flowers, sandal wood and Tonka beans. The entire smell is accompanied with accords of amber.
Infusion de Fleur d'Oranger Fragrance by Miuccia Prada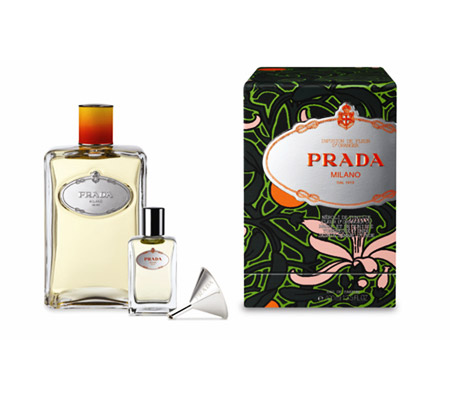 In March, fashion house Prada released its first fragrance Infusion de Fleur d'Oranger in a limited edition series called the "Ephemeral Infusion Collection". Creative Director for the fragrance was no other than Miuccia Prada herself.
The bottle is designed in vintage style – translucent bottle with orange cap and Prada 1913 logo. New fragrance is a fresh burst of jasmine, neroli and tuberose enveloped in a light base note of mandarin oil.
Sisley Fragrances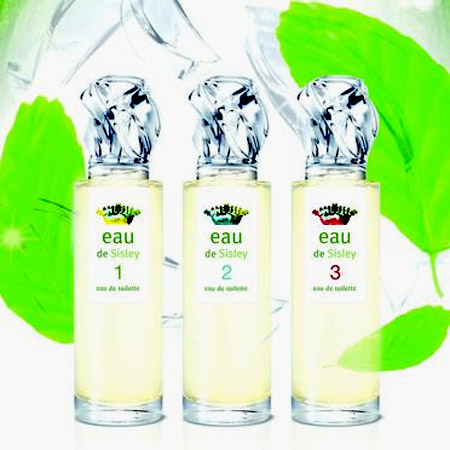 While Italy is drawing inspiration from classics, French brand Sisley focuses on changes and plans to launch new teen-oriented fragrances collection – Eau de Sisley.
Fragrances have no names. They are simply numbered, enabling each customer to get creative and find images associated with the compositions.
Eau de Sisley 1
First fragrance recalls quiet drowsy garden in summer day filled with smells of bitter blackberry, green tea and grapefruit. Heart notes are presented by notes of chypre.
Eau de Sisley 2
Eau de Sisley 2 is the mix of water lily and cedarwood in combination with base notes of rose and sandal wood.
Eau de Sisley 3
Third composition is dominated by peach, lemon, purple ginger, bergamot and vanilla.
Miss Dior Cherie L'Eau Christian Dior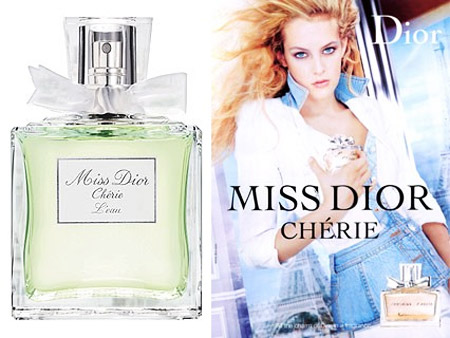 Teens became target audience for Christian Dior this season, too. The fashion house is launching new female fragrance for young ladies called Miss Dior Cherie L'Eau, a spin-off from popular Miss Dior Cherie released in 2005.
In 2007, the composition was changed into softer version. In 2008, the first "springtime" version appeared called Miss Dior Cherie Eau de Printemps which became a symbol of tenderness and freshness. Francois Demachy was the nose for this season's spring fragrance where freshness and softness are successfully united. Miss Dior Cherie L'Eau is redolent of bitter orange, gardenia and white musk.
Dreaming Pearl by Tommy Hilfiger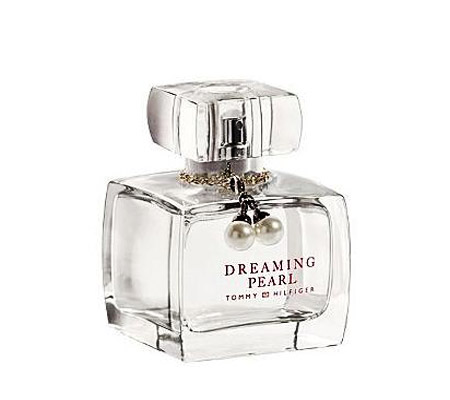 Tommy Hilfiger is adding new "pearl" into his limited collection – Dreaming Pearl. Initial perfume with the same name was released two years ago. New version of toilet water is good for those who prefer softer fragrances in warm season. New composition of Dreaming Pearl is a fusion of light notes of white peach, freesia and tuberose which are embracing and natural. Pearl has always been a symbol of classic elegance and grace. And it was captured in the bottle design embellished with two pearls.
Source of the images: parfumi.net, somisguided.com, moodiereport.com, plurielles.fr, mimifroufrou.com, shopsafe.com.au.