Kate Moss has wrought much magic during her nine-season spell of working alongside Topshop, their ingredients being alluring dresses and tight jeans leather- and suede-adorned for a smack of good old rocky feeling. Some knitwear thrown in for a good measure and well-calculated novelty striped out the composition to a perfection and her characteristic sunny inspiration was very much in evidence. As if it wasn't enough, we are having extra touches this season.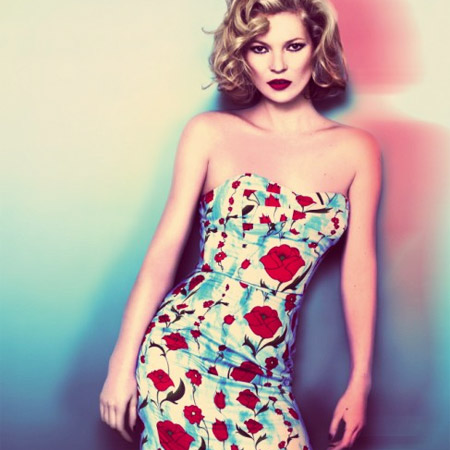 This time prints have stepped in, for which Kate Moss professed a long-standing liking. Sure of their captivating qualities, she sorted through a huge collection of her old ones and enjoyed anew the sweet sensation of some of the prints from Liberty archive samples.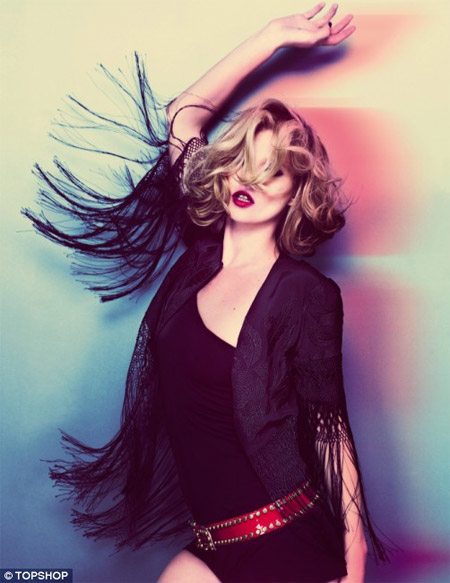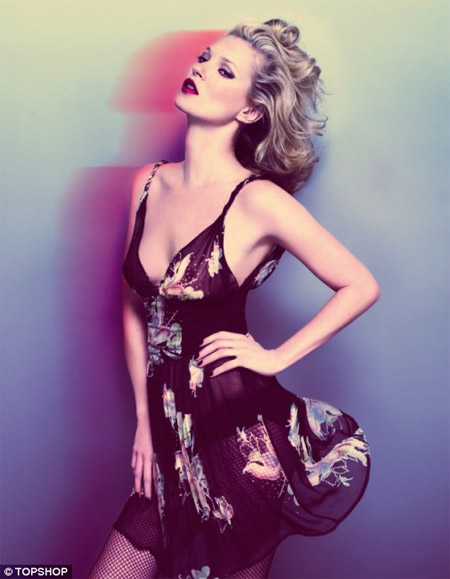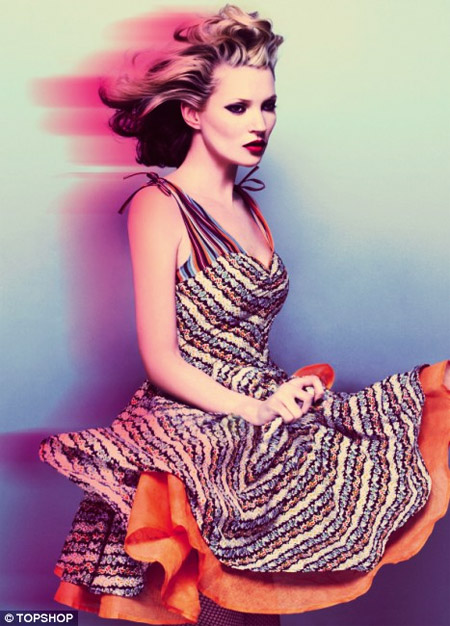 And hence the ideas for her spring-summer 2009 Topshop display spawned. The print studio proved only too eager to play along and handle all her ideas to the supermodel's satisfaction, leaving her beaming with delight at their highly professional collaboration. Poppy, Kate Nouveau and Lilabell, whose name rings the bell for Kate's daughter Lila, are priming to do justice to her set of cotton and chiffon dresses and camisoles complete with exclusive coloring.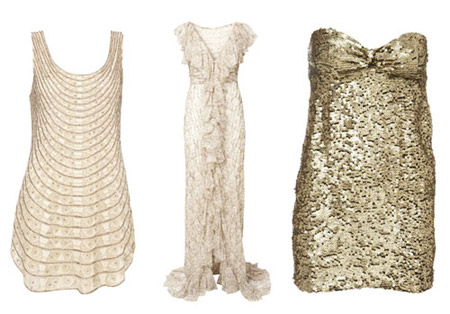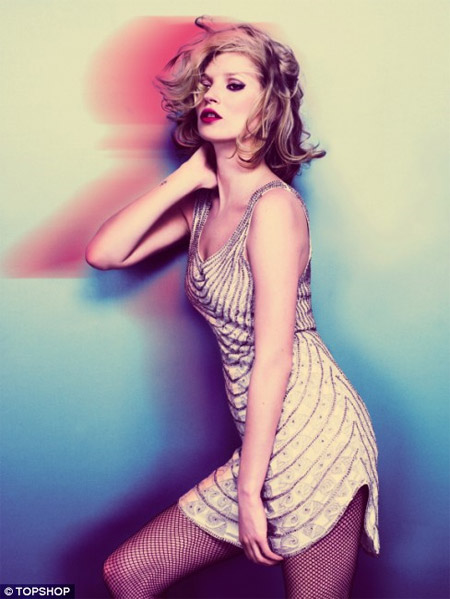 This time Kate decided she wouldn't do without underwear, and 2009 will witness her very first staggering offering of lace and cotton bras and pants with flowers-against-black background design.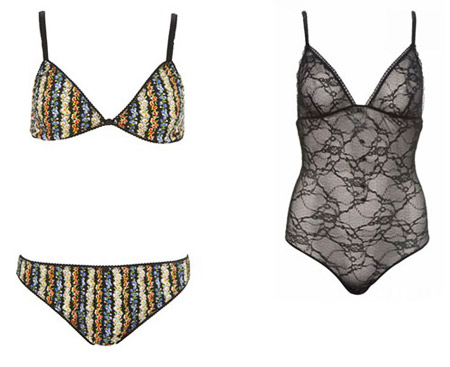 Source of the image: dailymail.co.uk, vogue.co.uk.