Giselle Bundchen, along with the Ipanema brand, continues her fight for the good of environment by producing nothing else but fabulous flip-flops. The raised funds will go to charity funds.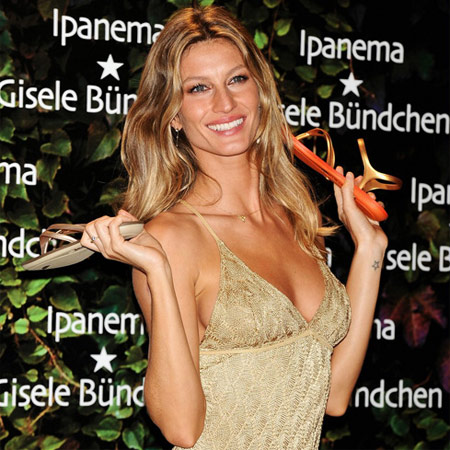 For several years now, the Brazilian supermodel Giselle Brundchen has been releasing "green" line of flip-flops together with the Ipanema brand; all profits from the sales Giselle transfers to charity funds to help them save environment.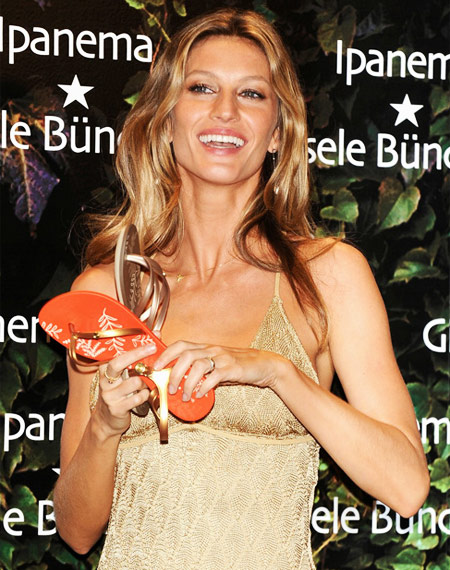 Last Wednesday, the beauty presented the new collection herself at one of the Madrid's hotels. She wore light golden-color dress and a pair of her new flip-flops. Pictures were taken in front of a display of photos of greenery.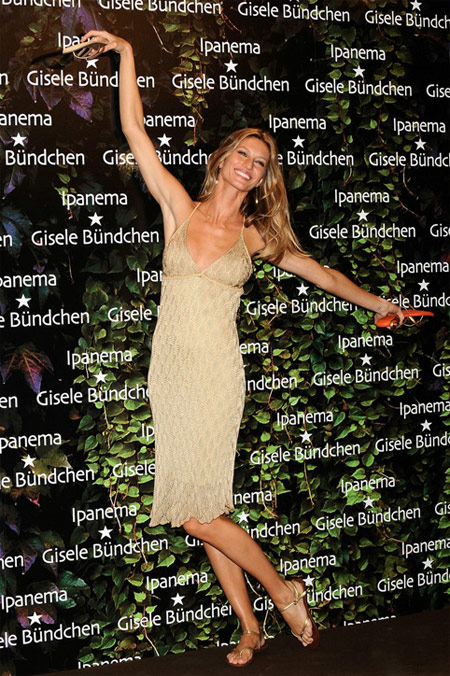 The Ipanema Gisele Bundchen line presents irresistible collection of flip-flops. The variety of colors, elegant straps, and comfortable flat soles make the shoes absolute must-have for any beach fan.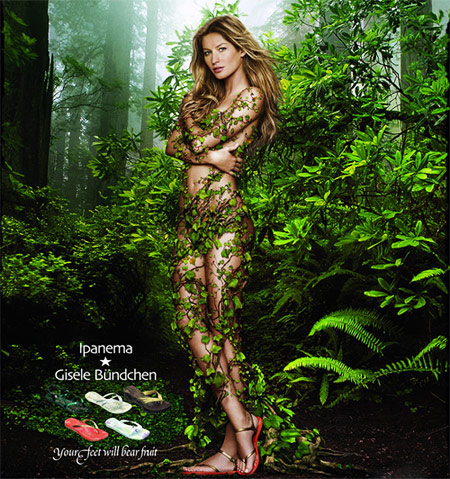 Source of the images: justjared.com.