Quaint phone designs have always been a great success with young Japanese, so time and again Japan releases sets with totally unexpected designs. The latest outcrop, done in red and white, is the brainchild of Yayoi Kusama. He employed the idea of a bright dotted background.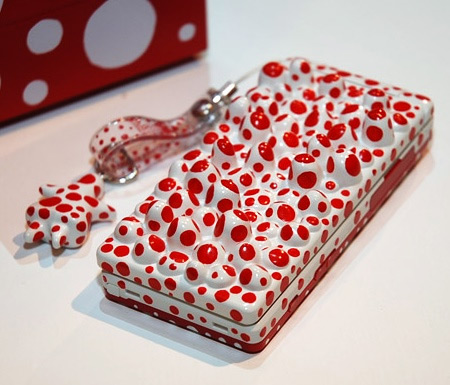 Some phones are decorated with drawings, others resemble sweet cakes. They are mostly funny, yet with an arty touch – Kusama is reported to have involved several artists in the project.
Internally it is the latest gadget with all the necessary features like a 3.1-inch organic display and a built-in 5MP camera; it allows Internet access and web browsing.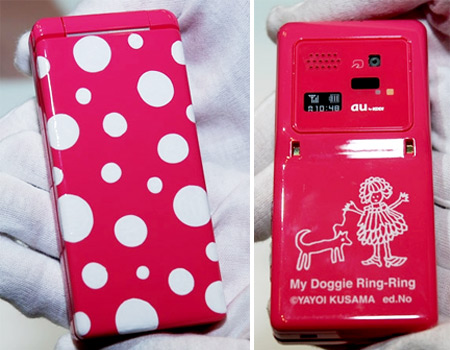 They are said to be costly, but no exact prices have been given out yet.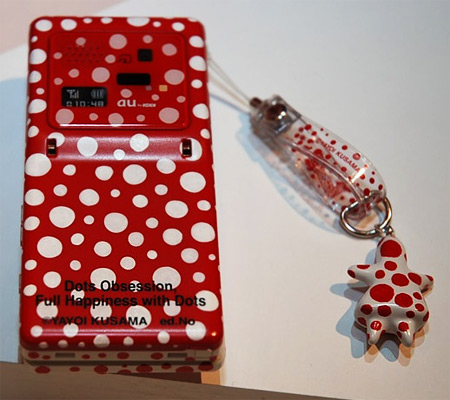 Source of the image: ladiesgadgets.com.