We continue introducing Pre-Fall 2013 collections to you. This time the novelties are created by Jason Wu.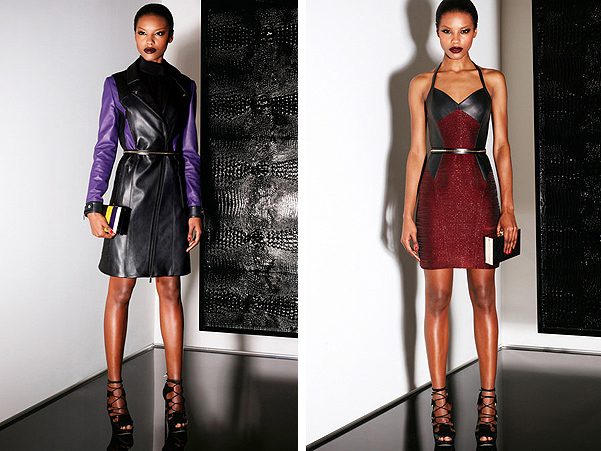 Designer Jason Wu chose the glamor queen of the glittering 1970s as the protagonist of his 2013 pre-fall collection. The author's collection includes contrasting graphic tops and dresses, tight leather pants, silk blouses with sleeves, an overlap and a bow at the neck, short jackets with chevrons, and floor length evening draped gowns.
Dresses, tops and overalls are distinguished by their leather inserts. They are stylish and topical!