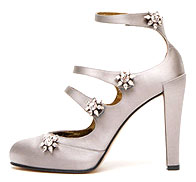 You already know what shoe colors and textures are hot this fall season. Now it's time to find out, what forms and details are trendy in fall 2008. Fall trends inherited the summer's focus on details (including the most unexpected ones) and fancy decorations. Designers also keep their experiments with forms, turning some models of shoes and ankle boots into art objects. Let's look at these trends closer.
Best Shoe Forms
The style of the fall 2008 embraces tenderness expressed in smooth shape-forming lines and insolence edged with aggressiveness as the heels of many fashionable shoes and boots are not simply high – they are exceptionally high. High heel shoes are playing the main role this season outshining massive platforms and wedge heels that were in demand last summer.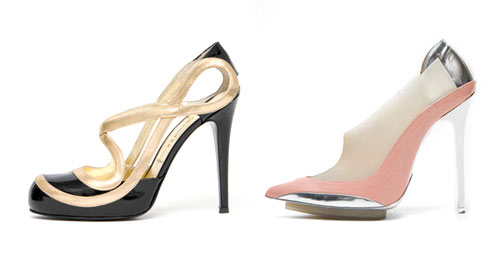 High Heels
Trendy high heels stand out in many ways. It can be their height or material used (metal, wood). Or they catch the eye by their weird shape and color that contrasts with the coloring of the footwear. Shocking heel height often goes with thickened sole, lifting us up as never before.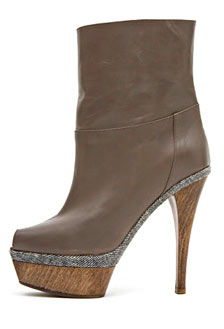 Hot Retro
At the trend pinnacle are feminine ankle boots, retro shoes for 60's look and high-top lace-up boots ala Moulin Rouge. Rounded toes are still in, but the hottest trend is tapered shoes.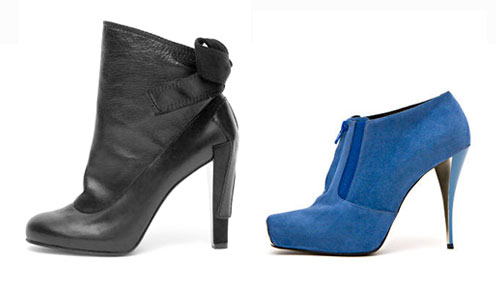 Fashion designers are also improvising with various openings, perforation and interwoven straps.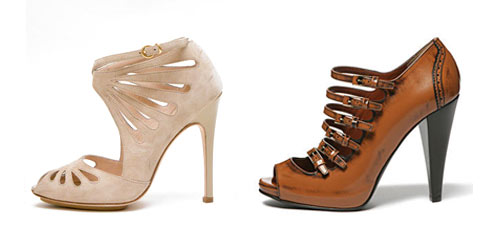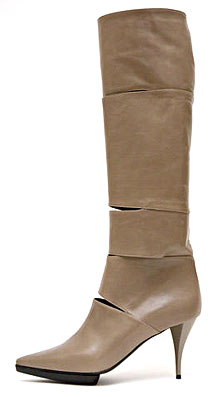 Hot Shoe Details 2008
While many hit models are quite massive, they look gracefully. Sometimes, they are additionally "loaded" with flashy details. While trendy footwear features a great variety of decorations, they are no way overdecorated.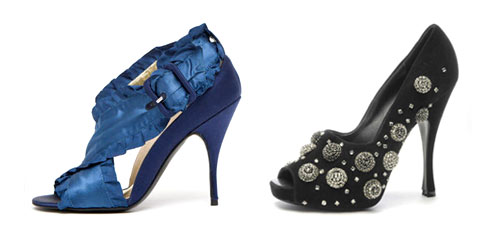 As a rule, fashion designers place their stake on a single detail. It can be a massive strap or a scattering of metal studs, a fur edging or unusual heel shape.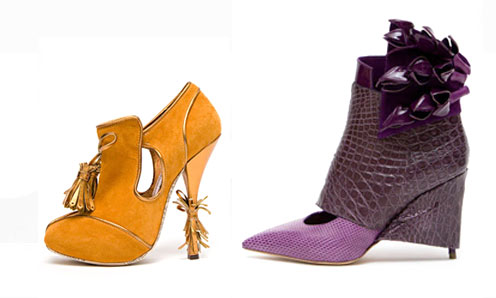 Hottest Trend of Fall 2008
Miucha Prada came up with a fabulous collection of footwear decorated with many wing-like flounces that gave her creations a kind of surrealistic look. Though Prada's ideas may seem too extreme, footwear with leather or fabric flounces or with fancy lacework is one of the hottest trends of this fall.