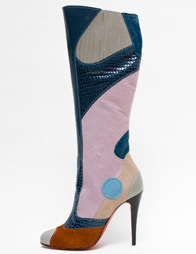 Today's shoe fashion is Janus-like. Some fashion designers are giving a new lease of life to the trends of past decades. Others are trying to look into the future. The interaction of these trends is what influences the contemporary fashion. Creating the fall footwear collections, many fashion designers relied on the ideas they came up with last spring. Hit fashion trend is still expressing an extreme femininity embodied in amazingly high heels or in a silent "cat's" gait that absolutely flat sole shoes create. Let's discuss fall shoe trends 2008 more detailed. Today we'll talk about colors and textures.
Best Shoe Colors of This Fall Season
Hot palette this fall, compared to previous season, got darker but remained versatile. Today's alternatives to traditional black color are deep cherry or deep blue, chocolate brown or olive, violet or black chalk.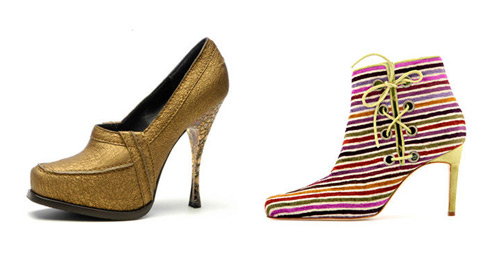 Conservative taste has not been neglected, though, as new collections represent lots of dark-colored footwear.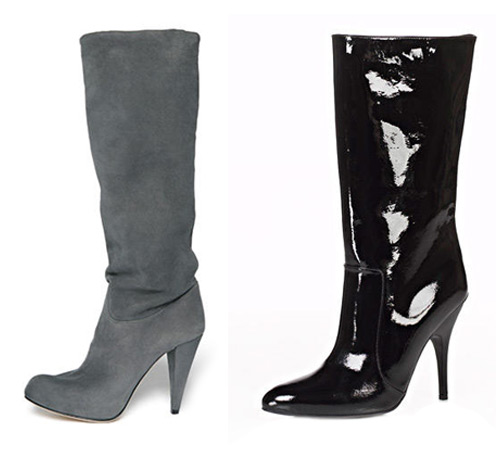 Combining Colors
Many shoe models feature a few different shades that either go with each other or contrast. What's more, in some models contrasting colors are accentuated even more by different materials. Gold and silvery shades faded into insignificance and got more modest and pale.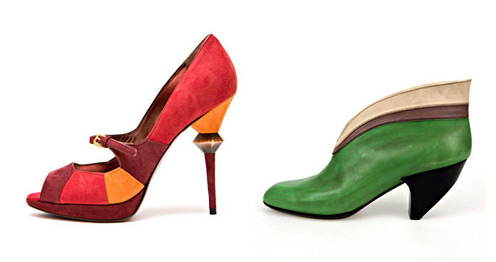 Preferable Textures This Fall
Patent leather continues to be a top footwear trend. Indeed, latest fashion trends introduced more complex ideas. Glossy materials are now used with matte leather and velvet suede and sometimes a pair of shoes features different textures.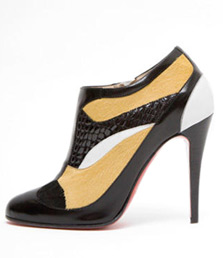 Another hot trend is patent leather of pearl shades.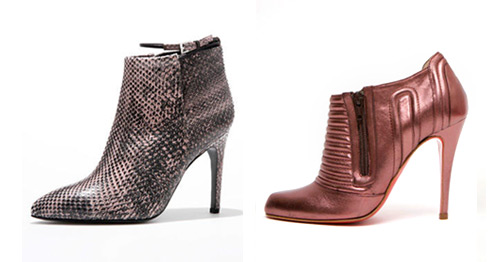 Materials are actually in the spotlight these days. Python and crocodile leather footwear is competing with smooth leather models. There are also models of print leather and leather with a delicate and decorated perforation.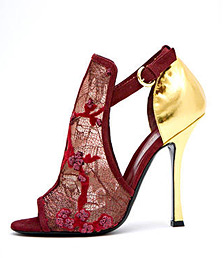 Retro Style Fashion – Suede Shoes
Suede footwear expands on retro theme. Artists are giving it rich deep colors: purple, terra-cotta, emerald-green that put a focus on noble suede texture. Suede footwear is very versatile this season, from extremely laconic to luxurious ethno-like patterns.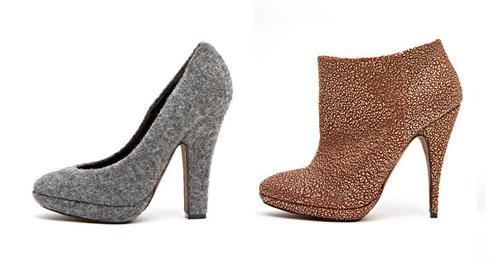 Materials Used by Shoe Designers
In addition to traditional "footwear" materials, fashion designers are also using felt, tweed and even knitted fabrics. For example, a famous lady's man Manolo Blahnik is trying new fabrics and adorning footwear with woven patterns.
Next time I'll tell you more about the forms and details of fall fashion shoe trends 2008.