The idea of three-dimensional arrows by Dior was continued in Chanel Couture images, which were presented last week. Gothic and dramatic eyes and nude romance on the lips – that is what Peter Phillips has in store for the fans of the brand.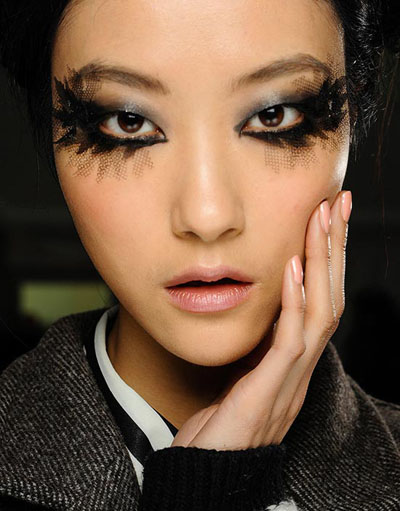 Peter Philips, creative director of Chanel Makeup, has artistically used the images of the 1920-s and 1930-s, as if removing the pieces of veil that covered the face of the girls in those years, leaving them only on the eyelashes.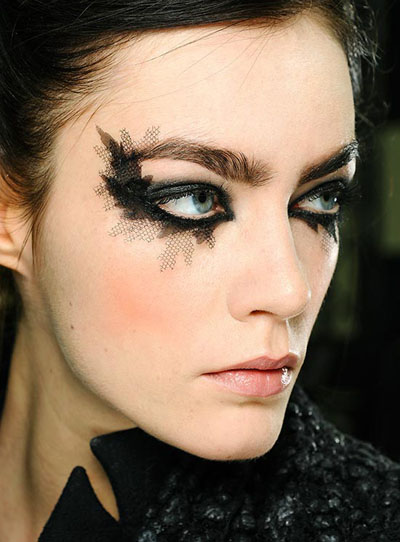 Fake lace eyelashes with blurred boundaries created the effect of enigmatic and mysterious eyes. Matte skin with peach blush and pale pearly pink lipstick served as the background of the bright Gothic style.