Domenico Dolce and Stefano Gabbana still have to appear at the Milan court on charge of tax evasion. For a few years, the Italian authorities had been keeping an eye open for the designers, but the hearing of the case was constantly postponed. Now the trial is about to resume.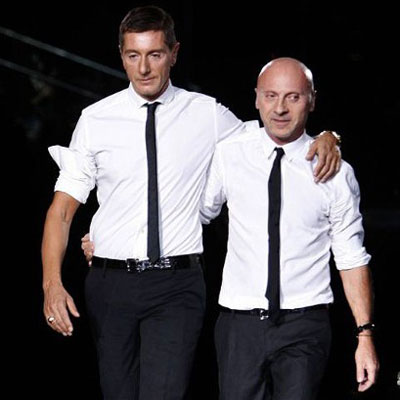 Since 2010, the two designers have been accused of concealing the true income and underpaying taxes. It is estimated that Dolce and Gabbana have concealed about a billion dollars from the state. If the court finds the designers guilty, they could face up to five years in prison or at least a considerable fine.
By the way, Domenico Dolce and Stefano Gabbana are not the first fashion designers, who are accused of such misbehavior.
In 2009, Valentino Garvani was fined for tax evasion. The designer had to pay 33 million euros to the Italian treasury. Roberto Cavalli could be imprisoned in 2002, when he was sentenced to 14 years in jail. The designer was trying to deceive the tax authorities, withdrawing three million dollars of taxes for production needs. It turned out that the money was used to repair his villa. However, the court acquitted the designer. Karl Lagerfeld was also given a three-million-dollar fine for non-payment of income tax in France.