Forget about silk, taffeta, viscose, satin, and atlas fabrics. We live in the world ruled by denim. Jeans are the most convenient clothes in anyone's wardrobe. But, denim is not as simple as it may seem, it has its own tricks. Lets try to understand some of them.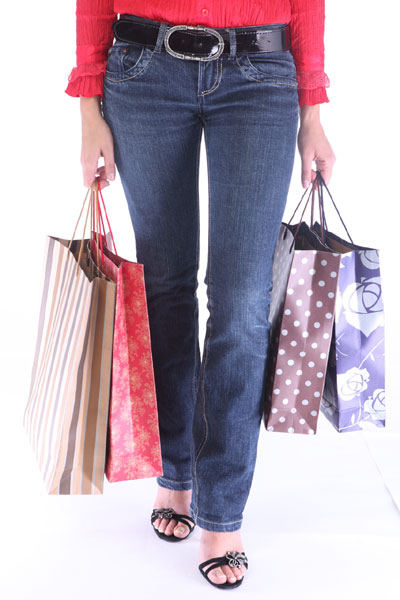 Rules for choosing jeans
In order to make the right call when deciding which model of jeans to buy, so that it will highlight beauty of your figure instead of its weakest points, it is important to know some details about relationship between body structure and different styles of jeans.
Jeans for wide hips
If you have wide hips, then you should opt either for wide jeans, which gradually narrow down from hips to ankles, or flare jeans with wide stitching. Preferably, jeans should have high waist, but it is not an absolute requirement. But, if you plan to wear jeans with low waist, then make sure that you are not walking with bare belly.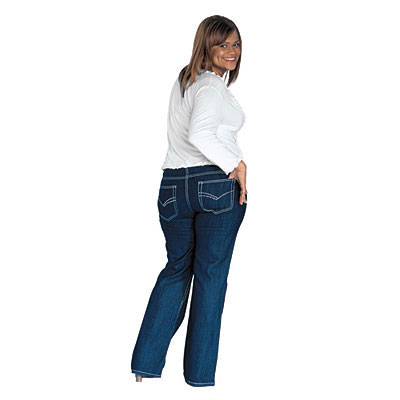 Jeans for narrow hips
If you have narrow hips, then choose the classic model of jeans with straight leg and low waist. Skinny and tight jeans will not work for you, because those will simply emphasize your skinniness.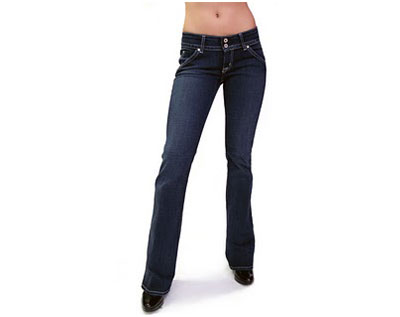 Big booty
If you have big booty then go for jeans with large pockets and big buttons. The closer the pockets are to each other the better. Pockets will visually make your buttocks look smaller.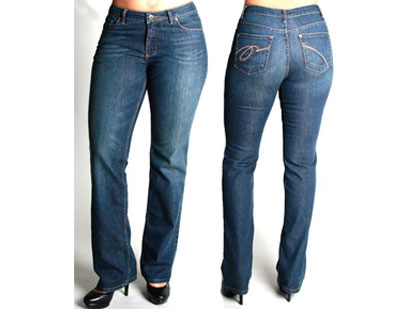 Small booty
If you have flat buttocks then your best option is to choose jeans with embellished stitching on the back pockets. Those pockets can feature roses or birds, the more complex the stitching is the better. This trick will add volume to your booty.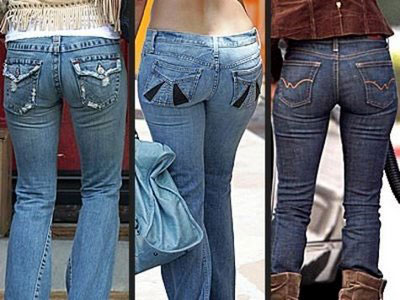 Jeans for long legs
If you have heron-long legs, which are beautiful but disturb the proportions of your figure, then you should wear jeans with large cuffs. This trick will visually shorten your legs. Another way is to tuck the jeans into your boots.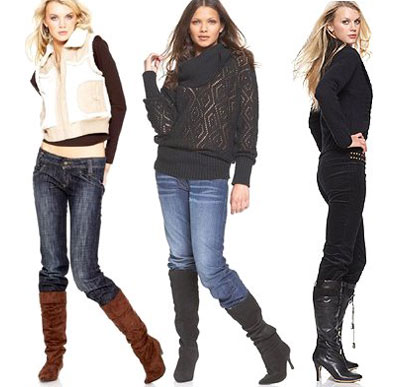 Jeans for short legs
Short girls look better in jeans with wide leg, high waist, and preferably in dark color. Skinny jeans are absolutely forbidden.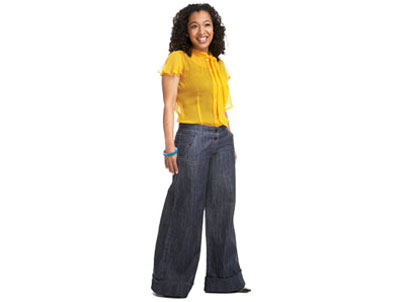 Main types of jeans
Those days jeans stores have such abundant selections of jeans that most of us feel lost as soon as we enter those stores. But, surprisingly, this diversity of jeans can be categorized into few specific styles.
Relaxed Jeans
Relaxed Jeans make the base of the jeans family. They have very neutral style– medium size and medium width. The casual style rests on them. Those jeans are perfect for any type of activity.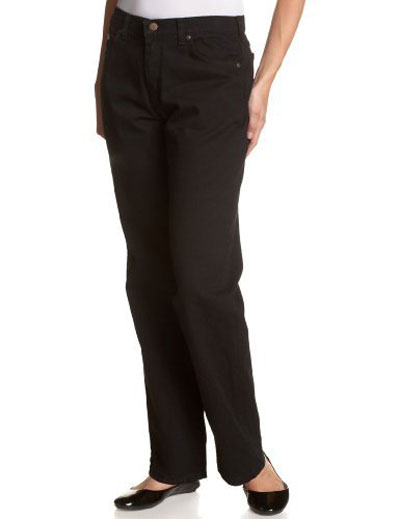 Baggy Jeans
Baggy Jeans have the same attributes as the relaxed jeans, but are wider. But, do not confuse them with rapper-style pants. Those jeans are not extremely wide, but are wide enough to ensure freedom of movement.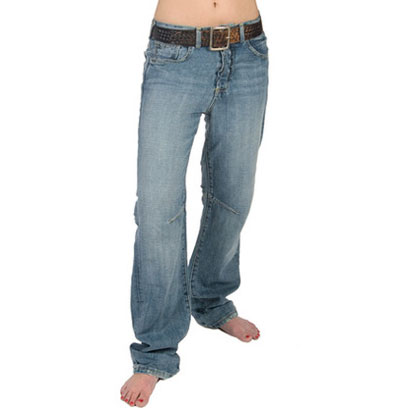 Carpenter Jeans
Carpenter Jeans are, in principle, related to Baggy jeans, but only by their functionality. Those jeans are wide, but not excessively wide, have deep pockets to give room for various items any practical person may need. They even have a special loop for hammer. You don't need to have a hammer with you in order to wear those jeans, this loop simply refers to the origin of this model. Klondike gold diggers were wearing carpenter jeans when they were mining gold.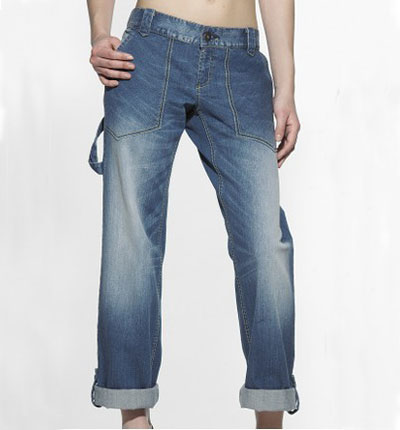 Boot Cut Jeans
Boot Cut Jeans- represent the cowboy classic. Those jeans have low waist, are tight at hips, and have flare bottom. This is one of the sexiest jeans model. Madonna was wearing those jeans in her famous video "Don't tell me".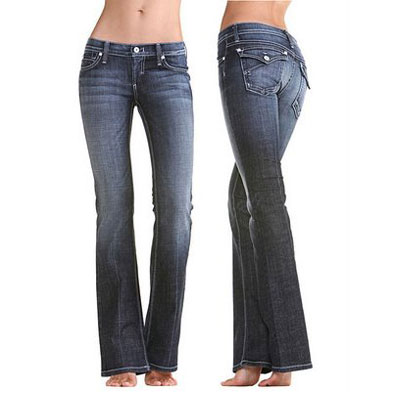 Regular Fit
Regular Fit jeans have straight leg and narrow down a little bit closer to the ankles. Those jeans make a great match with blazer jacket.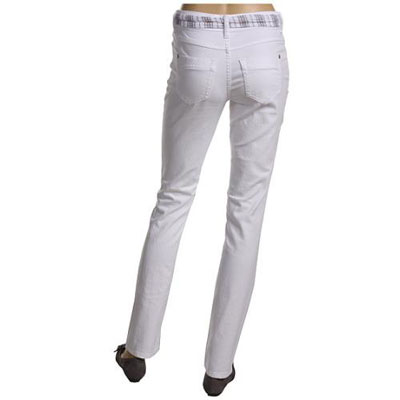 Carrot Jeans
Carrot Jeans – this model was created by the famous brand Replay. It combines modern and vintage styles. The jeans are shorter, mid-ankle length, have high waist, loose hips, and narrow legs. Carrot Jeans stand out by their expressive details: dark blue blurred color creates vintage effect, white button and red stitching – the trademark of Replay brand.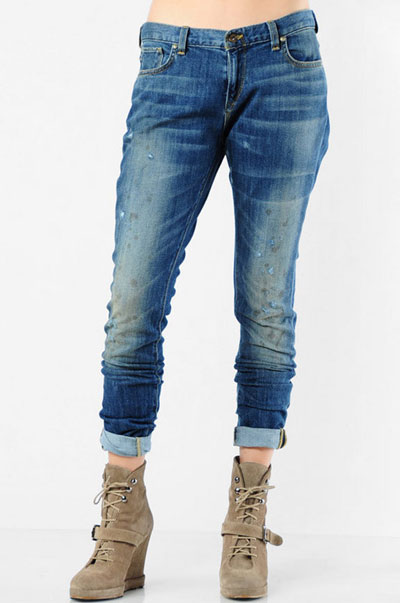 Slim Jeans
Slim Jeans are the narrowest jeans. Those jeans are forbidden for girls who do not have perfect legs. There is another version of this model – skinny jeans, which are practically leggings made with denim.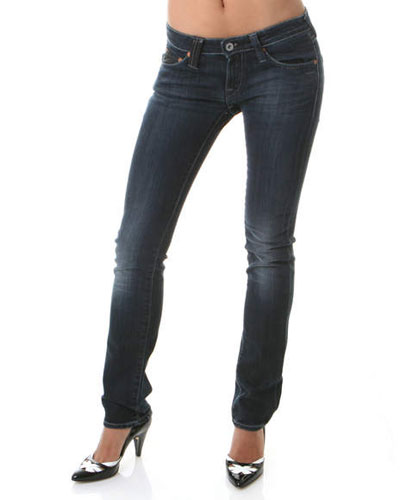 Cargo Jeans
Cargo Jeans – also originated in Klondike times. They are also wide, have many pockets, and are very durable.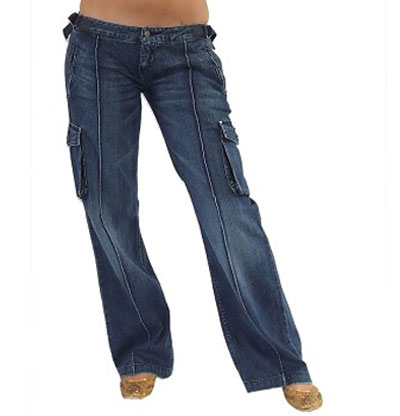 How to Choose Quality Jeans Correctly
Do not forget to carefully inspect the jeans you are about to purchase. Stitching has to be smooth and without threads sticking out (inside the jeans as well). Fold the jeans once at the hip seams- good quality jeans will be smooth and straight, while poor quality ones will have wrinkles. Pockets should have double stitching. The label has to be worn out, as it goes through all the manufacturing operations along with the jeans. Zippers and rivets should feature the brand's logo.
Source of the image: Photl, Fashion4styles, Venusexposed, Bestjeansforcurvywomen, Timesunion, Mylifetime, Flyingfaster, Coolspotters, Fashionbeans, Bizrate, Jeanshub, Dabombshop.