It is necessary to get ready for the summer right now – start going to the gym and go to the store in search of the most important clothes of the season. One of them is a bustier that can be worn now, even if you do not live in the warm areas.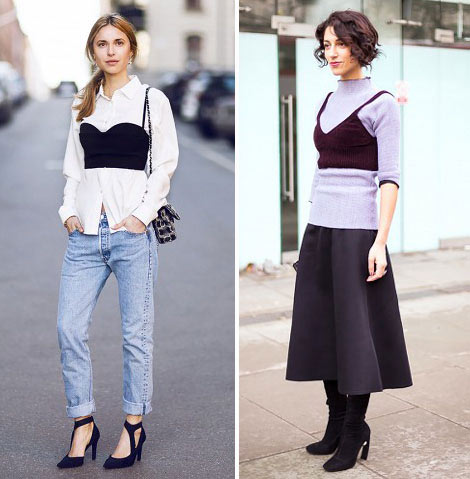 Dolce & Gabanna, Alexander McQueen, Alexis Mabille, Diane von Furstenberg, Ports 1961 and Rodarte have used bustier in their spring-summer collections. Domenico Dolce and Stefano Gabbana , for example, dressed their models in frank lacy bustiers resembling underwear.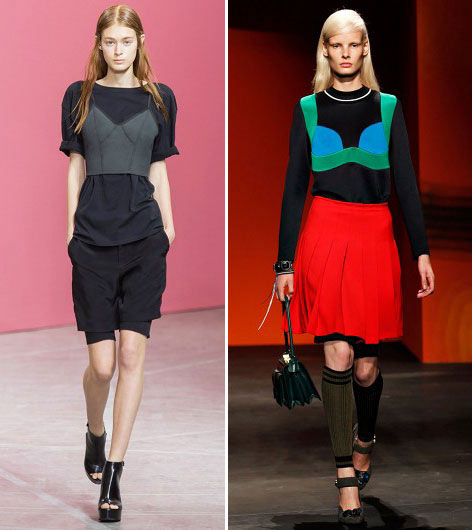 All the images presented on the catwalks were designed for warm weather, but the fashionistas who want to try the trend now can do it, as well. Fashion- insiders are always trying to be among the first to try new trends, and they have found a way out. They put on a bustier on top of plain white T-shirts and shirts, as well as longsleeves and turtlenecks. Fashion blogger Andy Torres demonstrated this way to wear a bustier in cold weather.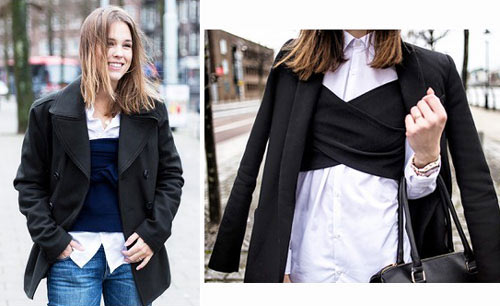 So, a bustier is now worn as an outerwear item. It looks pretty nice, if you do not use provocative items, clearly related to underwear.
A bustier can be worn over shirts, sweaters, and dresses.
The manufacturers are ready for the new trend: