The French lingerie brand Passionata invites model Bar Rafaeli to their advertising campaign season after season. The lively and ingenuous Israeli with appetizing forms best reflects the brand's philosophy: beauty should be natural.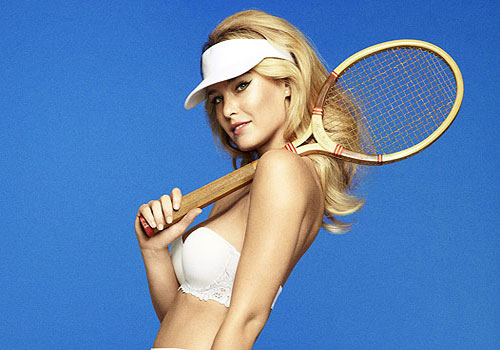 Daring, charming, feminine, funny – a woman may be different. The model emphasizes it in her images and appears before us as a sexual tennis player, a funny fisher who caught a goldfish and thinks of a wish; or a charming sailor.
Rafaeli managed to create mood and atmosphere only with the help of accessories. With such artistic abilities, we are sure to see Leonardo DiCaprio's ex-girlfriend in a Hollywood blockbuster soon.
But the most tender and at the same time hooligan images are those of a bride. Rafaeli chose a white bike instead of a white horse (modern girls do not seem to wait for princes, they go to find them themselves) and took along the bridal bouquet in a wicker basket. The prince will not resist!