Karlie Kloss presents a fresh selection of pictures for the spring catalog of scarves designed by the French Hermes fashion house. They will charge us with the energy of a colorful extravaganza. David Sims was the author of the photo collection, and he created a real manual about taming the silk fabric and illustrated it with more than a dozen ways to tie a silk scarf.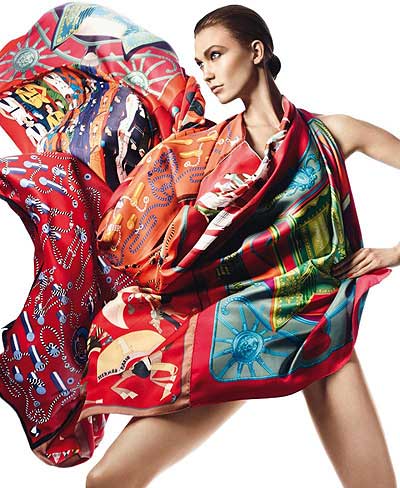 The photographer and his heroine invite us to the exposition dedicated to the artistic heritage of different countries and eras. Each cloth patch drew the attention of the viewers, just as the fashion model herself, and presented a unique story: we could observe an episode from the Mediterranean mythology, an ode to abstract art, an oriental tale or a classic Aesop's fable in characters.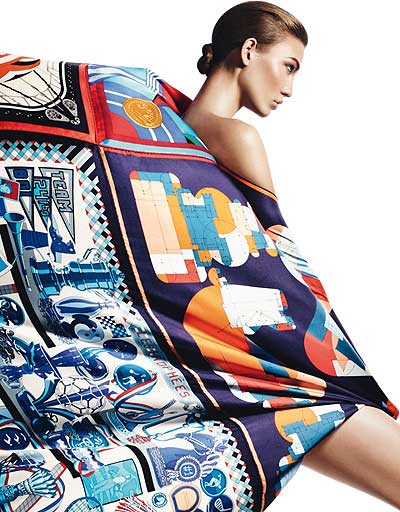 Colorful pictures are a bright (both literally and figuratively) proof that it is better to see once than to read a lot of times.