For a while it looked like the answer was "nobody" – at least all through the weekend rumors were circulating to the effect that Cheryl Cole might be rejoining the X Factor USA after all. Whether they were caused by dithering on the part of TV bosses or just wishful thinking, it is immaterial now since it has eventually been confirmed that Cheryl Cole doesn't come back on the judging panel of the show.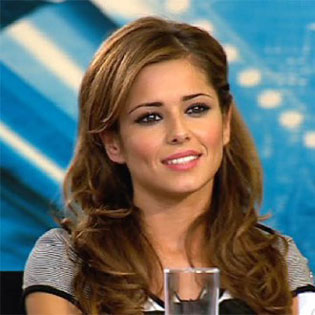 The X Factor USA bosses Fox, Syco TV and Freemantlemedia North America have issued a statement announcing that Cole's place alongside L.A. Reid, Paula Abdul and Simon Cowell will be taken by Nicole Scherzinger.
The statement goes on to remind that Scherzinger already guested as a judge on The X Factor UK last year and that the show's sole host will be Steve Jones.
There ought to be a statement by Cole's team forthcoming, meanwhile it will be up to Scherzinger – together with her panel colleagues – to determine who will prove worthy of the career-setting $5,000,000 recording opportunity.
Source of the image: Thejewelwickershow.