The list of the stars suffering from bulimia has got larger: Nicole Scherzinger told about her suffering, inspired by Lady Gaga, who had admitted her suffering from eating disorders. It turns out that for many years, she had been struggling – ardently, but unsuccessfully – with the disease that made her life miserable.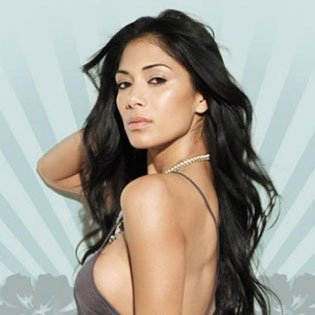 The singer had an attack of sincerity during the interview given to the Behind the Music TV show. The show will be broadcast on Sunday, but some of the episodes have already appeared in the Internet and caused a stir – Nicole has never told anything like that about herself:
"Yeah, I'm nervous about it, it's embarrassing. I never spoke about it. Like I said, I never want to play a victim, and I never wanted my family to hear about things from me because I think it would break their heart, you know. "
The star also told about how uncomfortable she felt in the Pussycat Dolls band:
"I just hated myself, I hated myself. I really was so disgusted with myself and so embarrassed. I felt so alone. I was in a group, and I never felt so alone in my life. "
In an attempt to drown sorrows, Nicole was fascinated by the experiments with her body:
"I guess it was like my addiction, right? I never did drugs, but kinda doing things to myself was my addiction. It's like when I got off stage, I was on this high, and I'd come back to my room and I'd be alone, so I would just do things. My bulimia was my addiction; hurting myself was my addiction. "
Over the years, it was getting worse and worse:
"I did it everyday for, like, years. Every time I had a second to be alone, I was doing something to myself. You get, like, blisters on your hands or scars on your hands, and I'd try to hide those. I think the girls could tell. "
Fortunately, it is all over for Nicole. Though with a scandal, she left the group and started her independent and successful life. She no longer feels lonely, because Lewis Hamilton is always ready to support her.
The singer hopes that her experience will help other girls overcome their problems. According to the star, the main thing is to believe in a better future. And we support this idea of hers!