Five months ago Jennifer Lopez and Marc Anthony were quite amicable towards each other as they parted ways after seven years of marriage life. Now – according to a number of inside sources sharing with Us Weekly – things are getting heated up and sparks can fly any moment!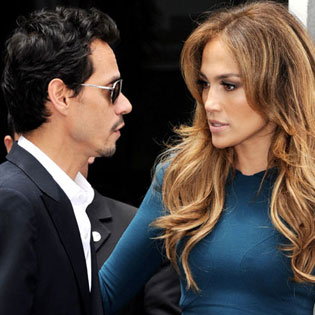 The reason for the stormy atmosphere is Lopez's new flame, 24-year-old Casper Smart, a backup dancer, who managed to find a way not only to her heart, but also to the hearts of Max and Emme, 3-year-old twin children of Lopez and Anthony.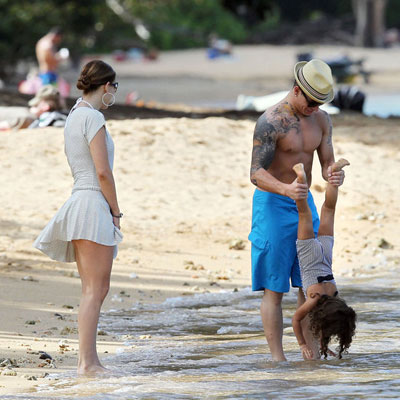 It was the pictures of Lopez and Smart together with the twins holidaying in Kauai, Hawaii, at Thanksgiving, set Anthony off in a big way. "It caused a huge blowup," as one source described it.
Since then the famous crooner has been cherishing plans to undermine the too-rosy state of things for J.Lo. Although custody arrangements for the twins have already been settled, with primary custody allotted to the actress and American Idol judge, Us heard the word that Anthony is thinking of trying to turn the tables on his ex.
As the inside sources claim, he supposes it is the best bet to hurt and spoil the fun Lopez must be having with her new boyfriend, for he finds it unbearable that she should be so happy.
Yet a Lopez-close source insists that moves like that won't be taken sitting gown – if Anthony gets mean she will hit back. A war may break out soon!