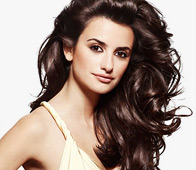 Penelope Cruz, who is usually not open about her private life, has spilt she never received any Valentine's Day cards. Penelope doesn't like to talk about love because it's too intimate thing for her to talk about. However, the actress shared there was so much love in her life and that she was always open to it. Valentine's Day cards mean nothing to her. She has never sent one and never received one.
Penelope is always silent about her boyfriends because she doesn't want the media to spin everything. Like when she co-starred with Matt Damon in "All the Pretty Horses", it stirred up rumors they were dating. Neither of them confirmed the rumors but kept getting asked. The actress says, "And I though: Why do I have to explain? It's not right I'm being asked if I'm with someone or not". But celebrities seem doomed to this – if they don't talk about their private life, somebody else will.
Source of the image: photobucket.com.