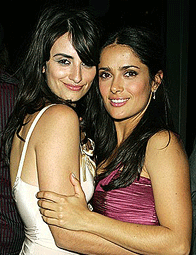 What kind of cocktail will we get if we mix sexy Spanish temperament with a wayward Mexican one? A couple of adventure-restless movie divas – Penelope Cruz and Salma Hayek. The celebrity friends are bonded together not only by their unrestrained thirst for fun, but also by incredible capacity to work hard since the two have similar dreams, wishes, and each loves her friend regardless of the fact that the other one has different faith: Hayek is catholic, while Cruz is a devoted buddhist. Yet, as the time has already shown, this fact has absolutely no effect on their mutual affection.
When the girls were filming together for the first time, in the movie "Bandidas", they almost had an airplane crash on their way to the filming set. "We almost died. At that very moment a thought came across my mind that if I were to die at that moment at least I'd die with my best friend," – shared Penelope. Salma had a slightly less philosophical attitude towards the incident and once she was back on the land she dragged her friend to the nearest bar.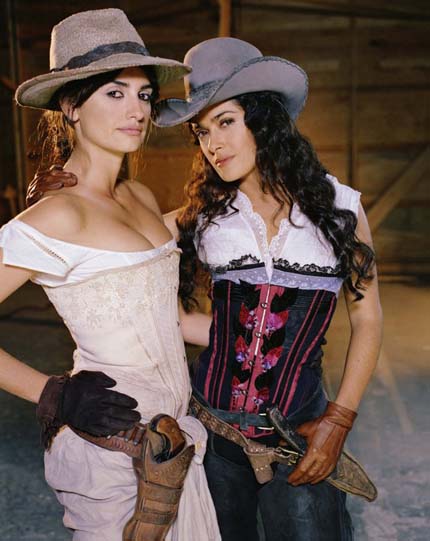 Perhaps, the secret behind their friendship lies in the fact that it started long before they started filming together. When Penelope Cruz came to Los Angeles to act in her first Hollywood movie, she knew absolutely no-one there except Salma Hayek. Her friend met her at the airport, brought to her own house, and toured around the city. "At first I was very lonely and I was very happy that I could speak Spanish with such a warm person as Salma,"- recalled Penelope in one of her interviews.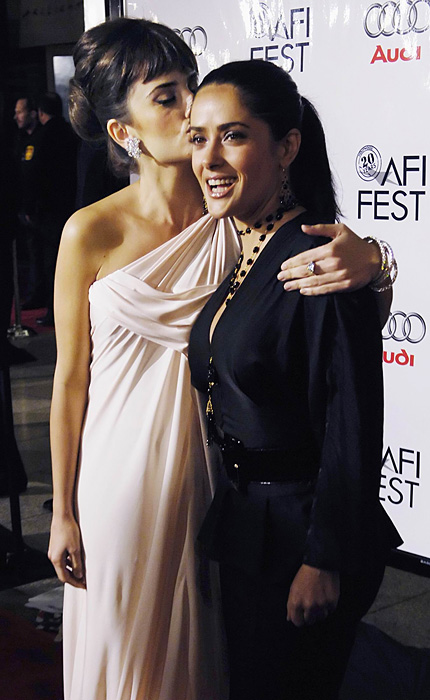 Sources of Penelope Cruz's and Salma Hayek's photos: timeinc.net, 5starcontemplation.blogspot.com, wmj.ru