Most of the celebs (apart from those immersed up to their ears in debts) have money to burn, and therefore can afford to buy everything that captures their fancy. They don't need to control their budgets and they don't; but they fit the mold when they go and purchase something impulsively before thinking what on earth they are going to do with it.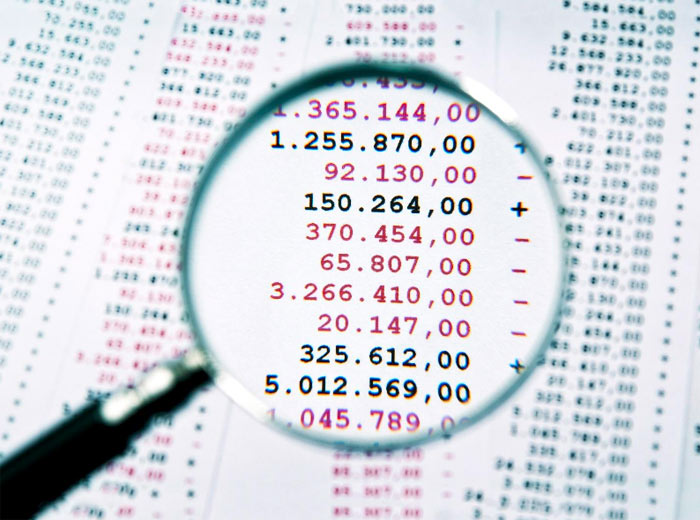 They are nothing like us when we buy a new smartphone – because theirs will be gold, studded with gems and costing hundreds thousands more than ours! Some of them never give a thought to how much they splurged without even asking for the price of the stuff. It can end up in their buying the weirdest things (some of which made up this list).
It is not only the interest of how they came to purchase outlandish items; it's what the items tell us about their personalities. Let's see what celebs can come by and whip out their credit cards to make them their own!
Flavor Flav Found Himself in Possession of a Statue of Simpson
O.J. Simpson considered himself to be so great that he wasn't above ordering a statue to himself which he erected in his back yard. When  back in 1999 the notorious footballer had to pay Ron Goldman's parents damages of more than $33 million, he parted with many of his possessions, the statue among them. Auctioned off, it went to Mancow Muller, radio host, who paid $3,250 for the pleasure of owing it. For some reason Muller presented it to rapper Flavor Flav who in his turn attempted to return it to Simpson. O.J. declined the offer because the statue would almost certainly be taken away from him again, so it remained with the rapper.
Lady Gaga Has a Ghost Detection Machine to Play with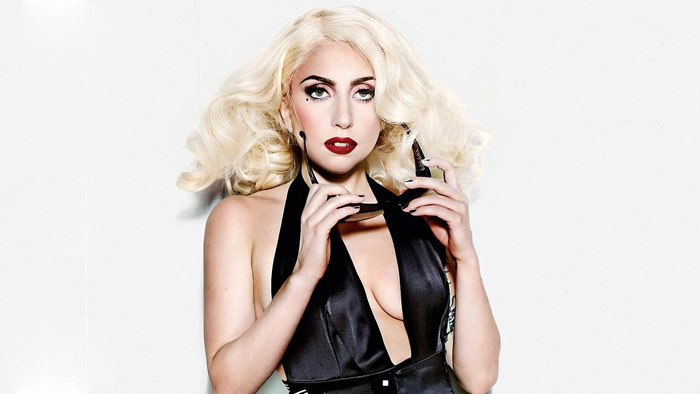 The diva's fans know well that Lady Gaga walks in fear of Ryan the ghost. She is scared to the extent of spending wads of money to make sure that there are no ghosts in her home. As Glamour had it from a person from her environment, Gaga is a great believer in the astral world activity and takes care to be protected from it especially during touring. Wanting to feel secure, the singer acquired the newest Electro Magnetic Field detecting machine designed to detect ghostly presence. What exactly are Ryan's intentions in chasing Gaga is not known yet.
Kim Basinger Fancied Buying a Town
When Kim Basinger was riding the crest in the year 1989 she hit upon the idea to purchase a whole town and set it up as a tourist attraction. She went and acted upon her dream buying a town of Braseldon, Georgia. Her intention was to install movie studios and organize a film festival out there. The price of a town is difficult to estimate, but according to the New York Times the actress paid $20 million to several investors for 1,751 acres (the town covers two thousand acres). Later it turned out that her arrangements proved difficult to accomplish, so she sold the town in 1993 for only one million.
Nicholas Cage Is Fond of Haunted Mansions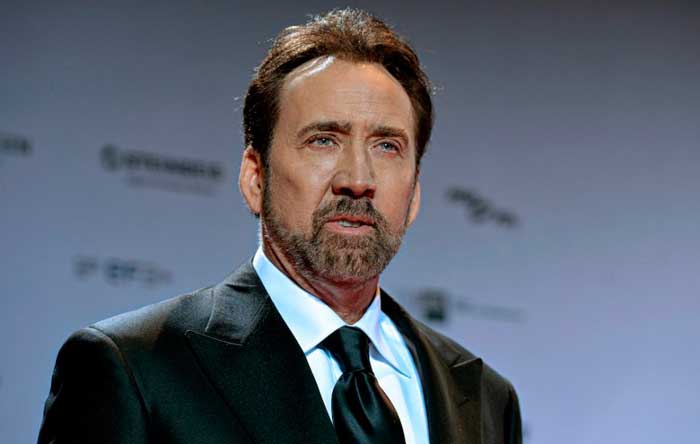 Why not? Nicholas Cage is a legendary figure in more ways than one, and one of these ways is his taste in purchasing. He is known to have bought octopuses and albino cobras, Gulfstream jets, islands, a dinosaur skull worth $276,000, a comic book collection worth $1.6 million, and so on. Such a person wasn't able to pass by a chance of purchasing a haunted mansion – so he bought one in New Orleans. Whether it is really haunted is not known, but the house was described in American Horror Story: Coven. Cage bought it from Delphine LaLaurie in 2006 and owned it for three years until it was foreclosed.
Paris Hilton Stumped up 325K for a Dog House
Your dog is worth the best you can get for it! So why rig up a kennel if you can get a marvelous one, albeit at an exorbitant price? Arguably the most famous heiress Paris Hilton can be as outrageous in her purchasing as the next celebrity – imagine forking out $325,000 for a dog house! That's what she did in 2009, and it wasn't just another kennel, but a small replica of her expensive residence. The dog house is complete with mini furniture (designer stuff!), air conditioning, heating, adorned ceiling, and a pool. Now her multiple dogs live in virtually the same two-storeyed abode their mistress lives – who else of the canine family can boast that?
Mike Tyson Makes Himself Clean in a Gold Bathtub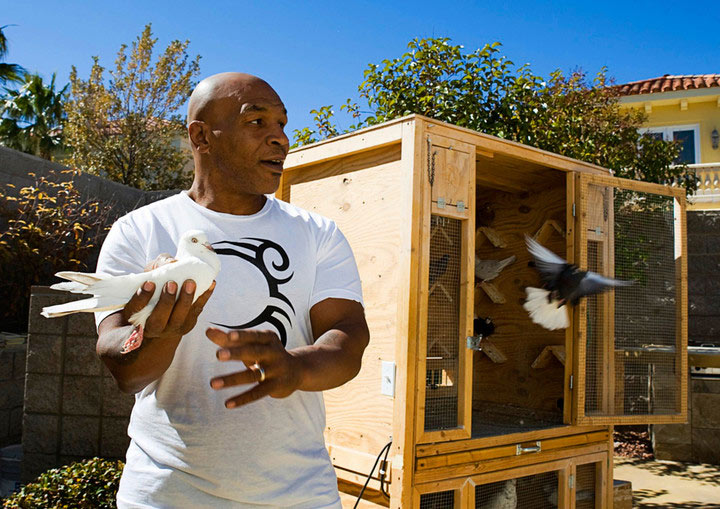 Mike Tyson could afford anything he took a fancy to – considering the amount of his fortune. Actually, he was such a good spender that he went through his fortune like a lightning through the sky. When Kid Dynamite's bank account was at its biggest, he bought a lot of weird things, beginning with a bathtub made from solid gold. It set him back $2 million. The purchase was intended for his first wife Robin Givens. Interviewed later by Barbara Walters, Givens said their marriage was nothing but suffering and torture. Could it be she wasn't pleased with the bathtub after all?
Beyoncé Still Has Toys Like Diamond-Studded Barbie
To tell the truth, the singer didn't get this toy to play after concerts with – it was a present for her daughter Blue Ivy who was one year old at the time. Her mother decided she was worth an $85,000 present. She and her husband, Jay-Z, celebrated the first birthday of their darling baby in town. Being hip hop's reigning couple they didn't at all feel as if there was anything they couldn't get, so when they spotted this specially customized toy they just grabbed it. The Barbie is reported to be adorned by more than 150 diamonds and white gold. It must be beautiful!
Tom Cruise Was Sure He Needed a Sonogram Machine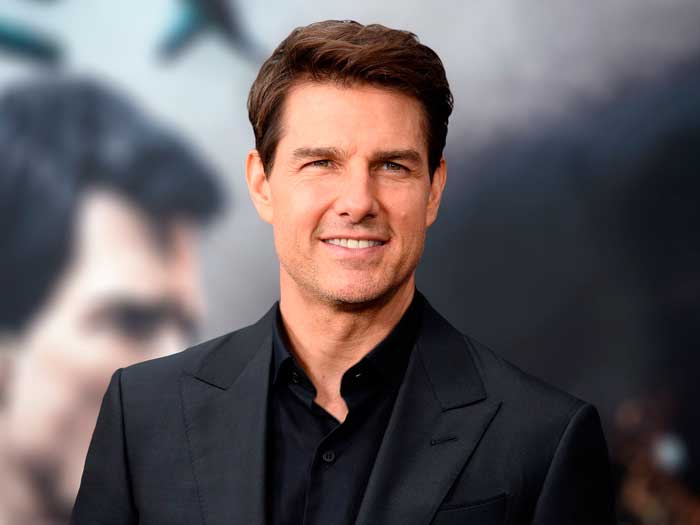 Tom Cruise is famous in particular as the doer of many things quaint: he jumped off a plane leaving a parachute behind, he held his breath as though he wasn't going to breathe anymore. He seems to be game for anything. As for queer purchases, when he and Katie were expecting their daughter Suri, the actor must have had a fit of overprotectiveness and obtained a sonogram machine to be installed at home. Whether he learned to operate it or not, is not known, yet it showed his concern for his daughter's well-being. Still, do you know of any other parent who went this length? Cruise takes the cake!
Someone Longed for Marylin Monroe's X-Rays
This does seem like the least practical item to pay a lot of money for, but there are collectors and collectors, and there appeared to be a person who jumped at the chance of getting a set of the fabulous actress's x-rays of all things. When Monroe's medical history (incomplete) came up for sale at a Julien's Auctions in 2013, as part of the Icons and Idols sale, an undisclosed adorer gave $25,000 for the whole kit and caboodle. Of course you could use x-ray shots for a kind of mural ornaments, but it might not be regarded as quite normal by your visitors – especially when you tell them how much it cost you. Still there is a person who threw away thousands to be able to enjoy gazing at the voluptuous bones of a long-gone sex symbol.
Madonna Swears by Kabbalah Water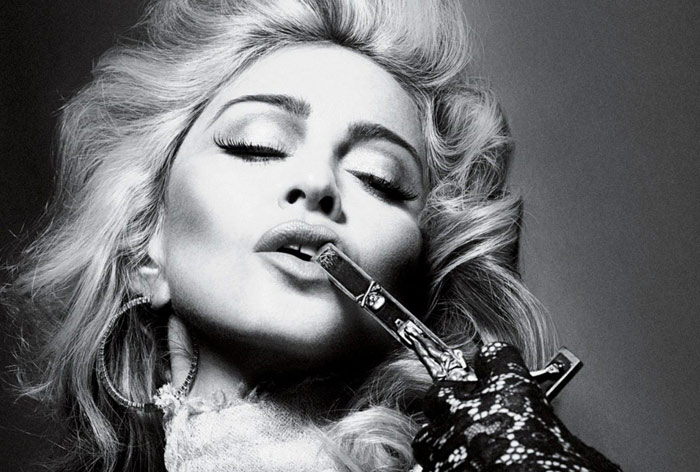 Kabbalah is a teaching that became popular in the 1990s due to the interest of Madonna and the like. It explains how you can achieve fulfillment and closeness to the One Above. London's most important Kabbalah center was set up by the stage diva who purchased a townhouse expressly for this purpose. Apart from paying several million for the house, she spends heaps of money on whatever relates to her favorite mystic teaching. According to the Today Show, in 2008 the Queen of Pop arranged to have Kabbalah water regularly delivered in cases to any place she happened to be staying at the time. The water was "specially blessed" and cost her $10,000 each month.