These actors resorted to lying on their resumes and were caught out afterwards; some of them discovered that their lies served them well.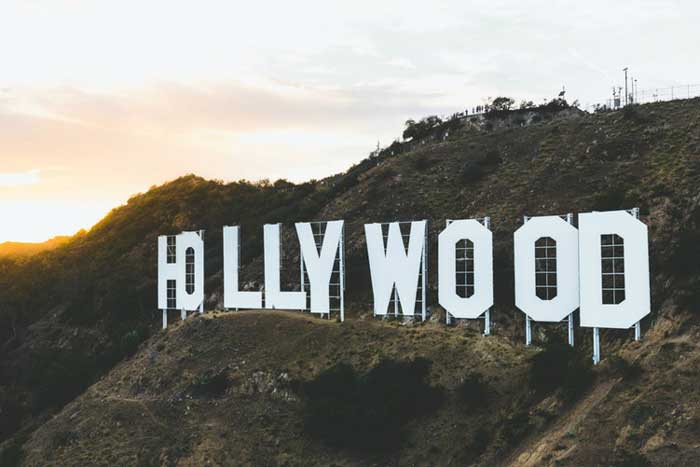 If we stumble on a job we want so much, we will be greatly tempted to make ourselves out better than we really are on our resume. We play up our work experience up to the point where the boldest cook up positions they never held and add a lot of personal skills that they never mastered.
Naturally, if would-be employers chance to catch the fibbers out and shed the light of the truth, it turns bad for them and leaves stains on their reputations. Or, which is even worse, the lies that passed unperceived at first become obvious and shameful at a later date.
Anyway, the habit of embellishing resumes untruthfully has settled – so many people are guilty of it, the famous and the great no exception. And if popular actors took a liking to a part in a coveted movie, they were not above lying their way in – imagine that sometimes it paid its dividends! Do you know what subjects get lied about most often? With Hollywood people it's the question of age (though easily ascertained) and about horseback prowess!
Mila Kunis added four years to her actual age
It was some story at the set of That '70s Show that Ashton Kutcher was very hesitant about those scenes in which he was to kiss Kunis's character due to their age difference – he was 6 years older. How come the producers didn't pay any attention to the fact? The answer is, they were unaware of it.
Later, at The Tonight Show with Jay Leno (as reported by Just Jared), Kunis, telling about the filming, admitted to lying about her age because she wanted to land the part of Jackie Burkhart: she was 14 at the time, but she made out she was much older. "I told them I was gonna be 18, which is not technically a lie," is her opinion. This one doesn't seem to regret her lies, and we can't very well say this wasn't to everybody's satisfaction.
Robert Pattinson lied about his Oxford education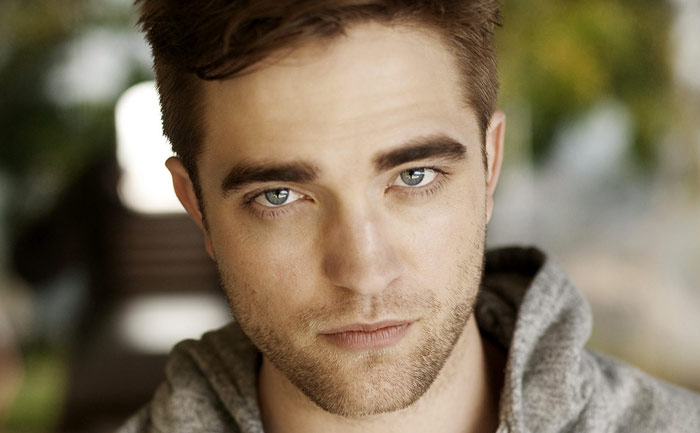 You are sure to remember the impressive Cedric Diggory in Harry Potter and the Goblet of Fire (2005), but do you know that Robert Pattinson could have let this part go? He may not have landed in the movie if he hadn't embroidered his education part of the resume. What's more, the British actor had confessed long ago, long before his Hollywood days, that he was never completely truthful at auditions.
Still, there is a way to go from not being truthful to claiming to be an alumnus of the world-famous Oxford University. That's what he did, as Girlfriend tells us – he was off work for a long time; upon his arrival at Los Angeles, when asked by casting directors what he had been doing with himself before, he relied on his British accent and said he had attended RADA (Royal Academy of Dramatic Art). To everyone who cares to know Pattinson lets out he is Oxford-educated.
Chris Hemsworth is cagey over his height
Christopher Hemsworth does have an artist's drawback – he is too tall at his 6 ft 3 in (or 190.5cm), so there are roles he cannot even hope to get, however much he might want them.
Consequently, Hemsworth ended up lying constantly about his height. He told the Radio Times that he really wanted to land some roles for which he was physically unsuited, so he came to constantly say that he is shorter than he actually is. Then again, sometimes he hits the right note, like in the case of the movie Thor when the brief for the audition conditioned the actor must be over 6 ft 1 in, such things are unexpected pleasure for him!
Rachel McAdams, going in fear of and allergic to horses, had to pretend she is fond of them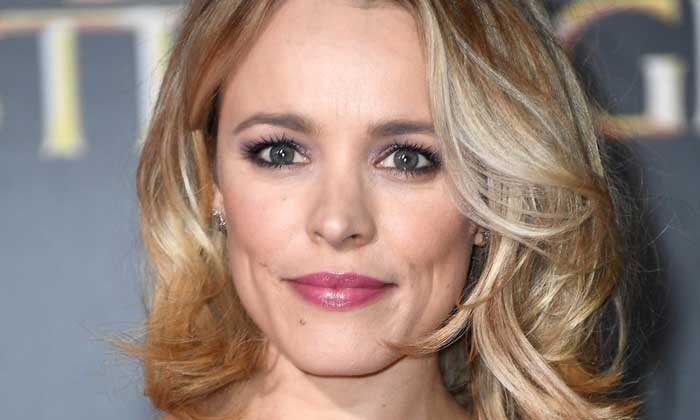 The Canadian beauty Rachel McAdams also craves some roles so much that she can lie people in the face. It was about horses (a popular Hollywood lie, as you remember); well, McAdams didn't pretend to be an excellent rider, but she did say she is fond of horses. Whereas in fact she is afraid of them and is allergic to them.
Hollywood quotes McAdam as owning up to saying she liked horses even though she walked in fear of them and was allergic. As a result she had an allergic reaction on the set of To the Wonder: her eyes developed a swelling so bad she could barely see. Actor is a risky profession if you want to make yourself a name!
Anne Hathaway had to learn to ride quickly because she cheated
When auditioning for the part of Lureen Newsome Twist in Brokeback Mountain Anne Hathaway was asked if she could ride a horse. Hathaway had never tried to, but that didn't deter her from answering the director Ang Lee that horse riding was among her skills. That was one of the tricks she had been taught by her parents.
As Hathaway shared with Cinema Blend, she owed her parents a lot of sound advice, and they particularly told her "If you're ever asked if you can do anything, say yes. You can learn anything in two weeks if you're motivated enough." So, when right at the end of the audition Lee inquired about her riding abilities, she replied in the affirmative – and went on to learn to do it. Her parents were right, she succeeded and became a fairly good rider in two weeks. Now she seems to be enjoying the pastime.
Nicolas Cage decided to conceal his true age, but he failed to fool the director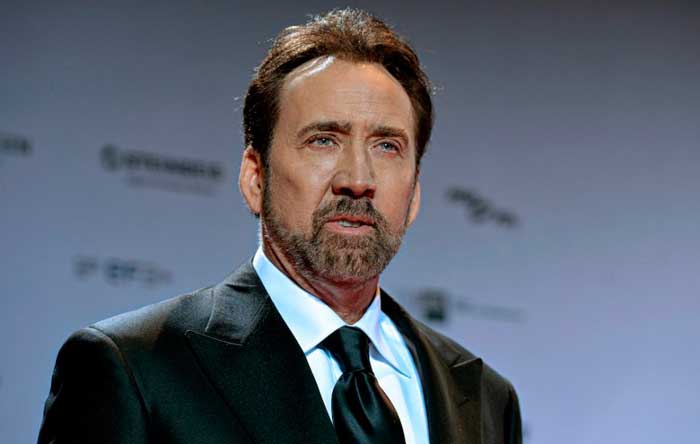 Back in 1982 Nicolas Cage was eager to make his movie debut and found himself able to land the role of Brad Hamilton in the comedy Fast Times at Ridgemont High. The problem was, the movie was to contain a few graphic scenes in it, so the casting directors cast their net only for those who were of legal age.
It didn't relate to Coppola who was only 17 then, and he had to resort to fibbing. Yet the directors must have understood that the young actor was having them on, so he did not get the role. Still, he ended up with a smaller role in the movie. Discussing those days with Fast Times and Excellent Adventures he opened up about his name troubles that came up on the set – some actors were not happy to have an actor with this kind of name around, so he made up his mind to drop his last name and become Cage. Thus it came about that the movie made his name two times!
Sandra Bullock decided to alter her age
Sandra Bullock also developed a strong liking for the role of Diane Farrow in the romantic comedy Love Potion No. 9, and though in 1992 the actress was well of age, somehow she figured out that it would be worth her while to add a year or two to her age. For reasons obvious to herself she gave out she was 29 years old.
The Blind Side star is quite dodgy about her age – on another occasion she pretended to be younger than she was but got exposed by the Vanity Fair. Talking over these instances with the Mirror Bullock commented on her fibbing – "After a while, you have no idea how old you are because you've lied so many times." According to her, she had tried not to lie, but it so happened that when she told the truth it went against her. After that she decided to let people take her word or keep guessing about her real age.
George Clooney made up acting credits to set himself up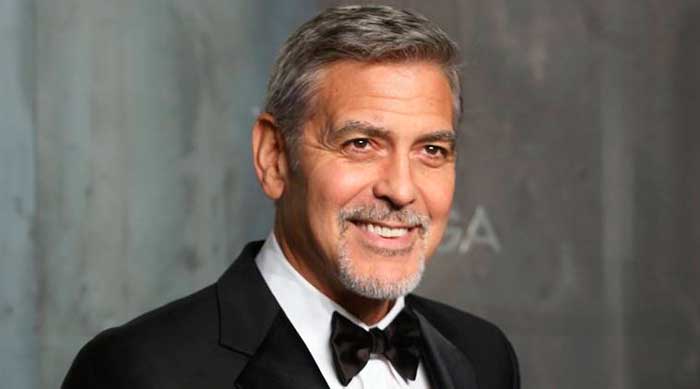 In the old times when nobody heard of one George Clooney and there was no Internet at hand to verify information (or disinformation), the Golden Globe Award winner was putting himself out to grab a role. But for a person not a member of the Screen Actors Guild it was out of the question. Clooney thought there was nothing left for him to do but pretend he had been in the erotic horror movie Cat People.
He could have got away with it if the casting director hadn't worked on the movie herself! She could have trampled over his face, but instead, according to the story in the Times of India, after she had broken his lie apart she agreed to help him out seeing he needed to join the SAG. She found him a job on some movie that wasn't released, but it helped Clooney to obtain the SAG membership.
Liam Hemsworth didn't know volleyball was so difficult when he pretended to be a good player
In complete accordance with the unwritten practice Liam Hemsworth told the casting director of the romantic drama The Last Song that he could play volleyball. He must have thought along the lines that he would master it in time for his sport performance in the movie. So he went to a training to get the taste of the game – and was astonished to discover that it required a lot of skill and stamina.
The Collider story says that Hemsworth found he was unable to play volleyball well in good time – he was actually "scared to shoot the volleyball part" because he realized he was very bad at it. He had to go to Julie Anne Robinson, the director, and ask for a double – though it was some job to find a double for an actor of his proportions!
Whoopi Goldberg said she was older than she really was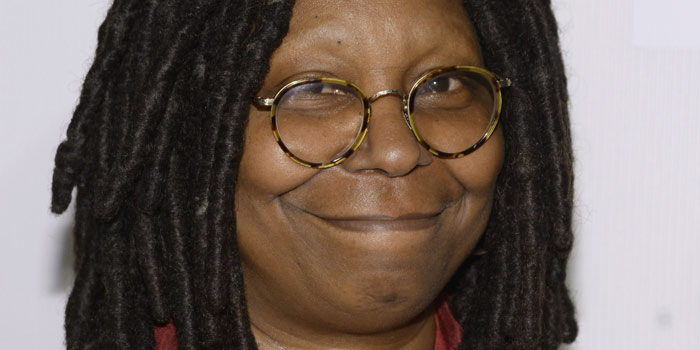 Whoopi Goldberg is still a name in Hollywood though she is a bit past her prime, the peak of her career falling on the 1990s. Back then she was on the top claiming the title of one of the highest paid actresses. But before she reached those career heights she had had a slew of worries, for nobody would take her on. It was 1975, the actress was only 20, and there were many who believed she would still have to grow before she made a decent actress.
These days you will laugh reading it, but that's how the story is told in Amazing African-American Actors. Goldberg was so cramped at being thus stonewalled that she got into the habit of adding 6 years to her age and telling people she was 26. That must have been the right age for acting in the 1970s!
Laura Fraser knew only two words in German but said she could speak fluently
Playing games and riding horses are things that any aspirant actor should take up learning from an early age, but knowing languages comes a close third. So, if you fell in love with a part in a movie and it requires speaking a foreign language, it is an awkward predicament. When Laura Fraser faced it, casted for the role of Lydia Rodarte-Quayle in AMC's hit TV series Breaking Bad, she decided to save her face and claim she spoke German.
After all, Fraser had to know some school German – the Dailymail insists she learned it at school; but it wasn't much above a few basic phrases. For the movie she needed fluent corporate German. Yet upon receiving the question in the mail she hastened to reply she knew the language – and then had a terrible time getting the necessary texts into her system by little paragraphs that took a long time to learn.
Daniel Craig made out to be a good hand at horse riding
When the British actor Daniel Craig learned that he was to be the six James Bond in the movie industry, he realized painfully that James Bond was adept at a lot of things that he couldn't do so well.
It was Craig's nightmare that he might be losing parts if he told the truth about not being able to ride, runs the story in the Film News. He had actually played a couple of roles where he had to ride by the time, but they were such he had neither time nor great need to learn riding properly. He made as if he were an expert rider and that passed. Yet with the James Bond movies it wasn't quite good. So Craig started to get practice, came to like the sport and got so good at it that he was heard saying he would think of purchasing a horse if he had some land.
George Lazenby got to be James Bond due to his lies that he had already acted
The second and youngest James Bond in history, the Australian model George Lazenby had never acted before he was auditioned for the 1969 rendition of Fleming's On Her Majesty's Secret Service. He was not even British. He ought to have lost the role – but he lied in good time.
Lazenby jumped at the chance and cooked up an acting resume to prove to the producers that he was up to the task. Then he had some tests to pass, many of them ludicrous by the present mindframe. The directors tested his ability to display aggressiveness and amorousness, ensuring that the Australian was straight. Finally Lazenby fell out of love with the role and revealed to the director Peter Hunt that his convenient resume was a fake. But things had gone too far, so Hunt did his best to make him hold out. Nevertheless Lazenby refused to play Bond any more though he received several offers to.
Laurence Fishburne got into a movie at 14 by saying he was 16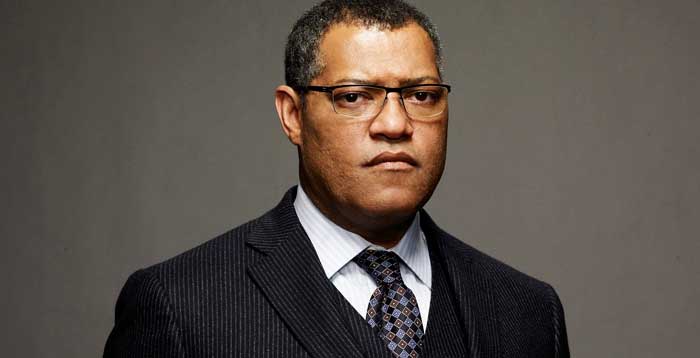 Laurence Fishburne was an early starter and by the time he turned 14 he had two movies he appeared on. But for his third role in the epic war film Apocalypse Now (1979) the actor was too young – it was considered unsuitable for a 14-year-old to play in a war movie. So Fishburne resolved to get in by lying. He claimed to be 16 years of age, and everything went well.
Thinking back on it, as Arogundade has it, the actor believes he failed in fooling anyone, and everyone on the set must have known the truth. Although the team meant to have an 18-year-old actor for the role of Gunner's Mate 3rd Class Tyrone "Mr. Clean" Miller, they went along with Larry, as Fishburne was known in those days. The filming took so long that when Apocalypse Now was released Fishburne was already 17!