Star bride Miley Cyrus changed her hairdo and her hair color to blonde last week, but she failed to stop and continued to shorten the hair. Here are some pictures of Miley's beauty experiments.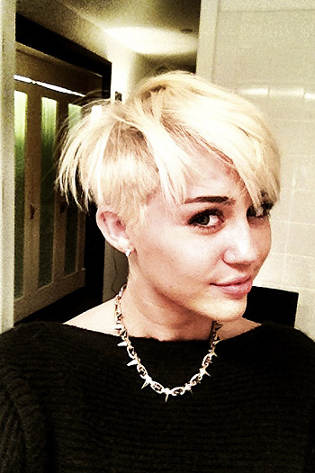 To get some brand new ideas, the 19-year-old actress and singer went to stylist Chris McMillan. In fact, he already had a new image of Miley in his head, and it was even more radical than the previous one.
Chris cut Miley's hair with no regret and made her a short asymmetrical bob. Judging by the pictures in Twitter, Cyrus was pleased with the result.
Later Miley wrote in Twitter that the new image reflected her inner world perfectly well:
"Never felt more me in my whole life."
Hopefully, Miley's groom Liam Hemsworth, liked the hairdo because her hair is unlikely to grow again before the wedding.