The London Olympics were sure to take the fashion world by storm, and not without a special bow to Team GB. Stella McCartney (collaborating with Germany's Adidas) is the mastermind designer behind the Team GB Olympic kit and the Union Jack (of course!) the governing symbol of all the items. And even though the Olympics have already become history, there is some stuff that will keep making a powerful statement for some time to come as fashion pieces carrying penetrating connotations of courage, determination, and loyalty.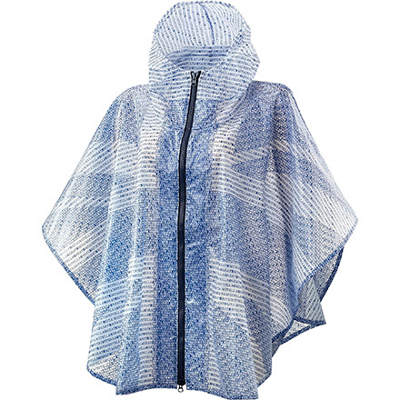 A brilliant example of that would be McCartney's Women's Essentials GB Printed Cape, a freely-cut waterproof affair with the Union Jack tonal printing in victory blue. This fetching and stylish shield against the rain and wind for Fall/Winter can be obtained in stores starting September as well as purchased online.
Other noteworthy McCartney items are a printed sport style bag, also unionjacked and blue, and GB printed key ring, bus shaped and red.
The sportive touch is that you don't have to buy them – you can win them! Become a follower of the recently created @adidaswomen Instagram account – they are giving away the kit as a prize of their 'Summer of Sports' competition. Your summer sporty style imagery posted to them may bring you the victory for which Olympic kits are handed out every week!