Contrary to popular belief, most celebrities are not naturally beautiful. They work hard to improve their appearance and do all they can to look pretty – even if it means using bird poo face cream.
Here are five bizarre beauty secrets from Tinseltown: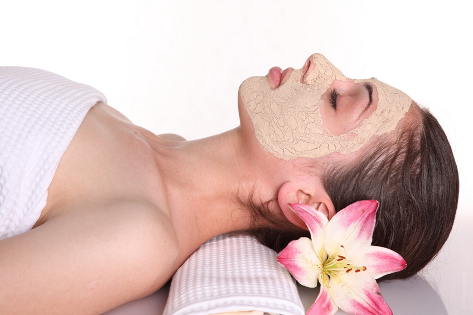 Leech detox therapy
While most of us turn to hot water and lemon juice after a night on the town, Hollywood stars prefer blood-sucking creatures to clean their blood. During an interview on the Late Show, Demi Moore revealed she's a fan of leech therapy and said: "It detoxifies your blood – I'm feeling very detoxified right now". Leeches have been used for years to clean wounds and produce an anticoagulant that prevents clotting.
Forehead wax
Back in 2010, Kim Kardashian boldly told Allure magazine about her laser hair removal obsession stating: "I'm Armenian, so of course I'm obsessed with laser hair removal. Arms, bikini, legs, underarms… my entire body is hairless". Kim Kardashian has always admitted that she has laser hair removal to leave her body with a flawless complexion, but the reality star has also admitted to waxing her forehead in a bid to remove the baby hairs around her hairline – who knew?
Bee venom facials
Believe it or not, been venom facial are thought to be popular with the Royal Family. Kate Middleton is rumoured to have had one before her wedding day and the Duchess of Cornwall is also a fan. Venom is used to tighten the muscles in the face and can help get rid of lines and wrinkles. It's a great alternative to dermal fillers such as Juvederm and is becoming more and more well-known.
Silk pillows
Have you ever noticed small lines on your face after a good night's sleep? If so, they could be caused by cotton sheets and pillows. Celebrities tend to use satin or silk pillow covers in a bid to look as young as possible. The soft material is extraordinarily comfortable to sleep on and is thought to be good for you hair as it doesn't tug or pull on your locks.
Vampire facelifts
The Twilight saga has taken the world by storm, but Hollywood's obsession with the undead has reached a new height. Vampire facelifts are now popular with the rich and famous and are supposed to inject life back into your complexion. During the treatment, the patient's own plasma is injected back into their skin and this is thought to produce new cells and stimulate collagen production. Despite its name, this is a non-surgical procedure and is similar to having a chemical skin peel at a cosmetic surgery clinic.
Celebrities will go to any length to look their best – but would you give any of these beauty tips a go?