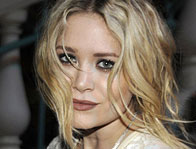 The National Enquirer tabloid started a rumor saying that Mary-Kate Olsen is pregnant. She has gained some weight and currently weights over 102 pounds! The source commented that she looks noticeably rounder and that it is a good sign, since gaining weight is good for ex-anorexics. Yet, the source also noted that a lot of people suspect that she hides her pregnancy.
The magazine suggests that the father of the baby is the artist Nate Lowman. Nate, however, wrote earlier that Mary-Kate left him for Jonah Hill. So, stock up on your patience and wait for a couple of months to know for sure. If she is really pregnant, she will not be able to hide it for too long.
Photos of Mary-Kate Olsen: fadedyouthblog.com.