The highly-mediated, rumored and used-to-be inseparable celebrity couple since September 2008, a Hollywood actress, model, and singer Lindsay Lohan (22) and her date, Samantha Ronson (31), a singer/songwriter and disc jockey, are now involved into an on-line exchange of accusations via Twitter, a social networking and blogging service.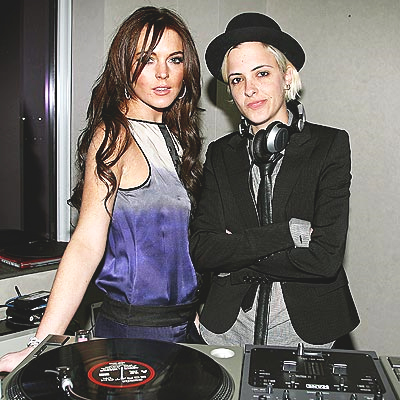 Lindsay let her steam out onto DJ's Twitter account, posting some furious messages where she accused her former lover, music producer Mark Ronson's younger sister, of cheating and drug addiction.
A bitter quarrel between the celebrities broke out at Chateau Marmont hotel, located in the heart of Los Angeles on Sunset Boulevard as Lindsay was partying and flirting with men, which seems to put an end to their tumultuous relationships with Sam and split up the pair who was regularly seen being affectionate in public, yet for about half a year arouse some breakup gossips.
Lohan's tweets followed the row as later that night she complained that her odd behavior culminated Ronson and her friends' desire to draw public attention to the couple by calling The People, an American magazine.
'So you win, you broke my heart. Now go away. I loved you,' LiLo's alleged message to SamRo's private account reads.
Lohan also requested her presumably ex-girlfriend to move out from the room downstairs her.
Source of the image: timeinc.net.