Those who keep abreast of the story of Kim Kardashian – Reggie Bush romance remember that things were progressing toward marriage, as said last May. Unfortunately it is not to happen, which is official. Kim's rep has just confirmed it to People.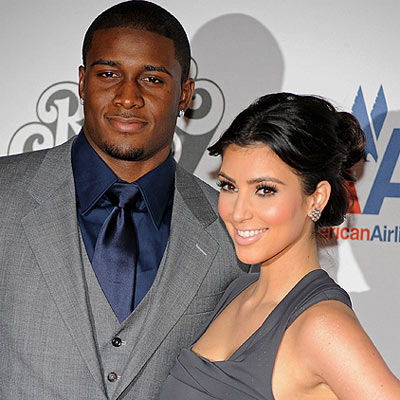 Kim Kardashian, 28, a reality star, and Bush, 24, New Orleans Saints running back, have been together for about two years. They were looked upon as an ideal Hollywood couple posing on red carpets and appearing on a GQ spread.
Only, it turns out, not so much together. People reports that many sources were unanimous in telling that they had to spend too much time away from one another. "They were the cutest couple," a source commented. "They loved each other so much but they hardly saw each other."
"They never get to see each other, ever," another source confirms. "It's been a long time coming. They still love each other and are part of their lives, but Reggie spends six months out of the year in New Orleans, so it's tough."
Just now they went together on a charity trip to Africa accompanying Kim's sister Khloe, and upon return they are to be rent asunder again – what with the expected NFL season.
"He starts his football training camp this week and she starts filming Keeping up with the Kardashians this week. They just need a break right now."
Source of the image: thehollywoodgossip.com.