The royal wedding of Prince William and Kate Middleton has already become a historical event. But those who have missed something will have no opportunity to fail to notice this event because all the new details of the celebration become known and published in the media.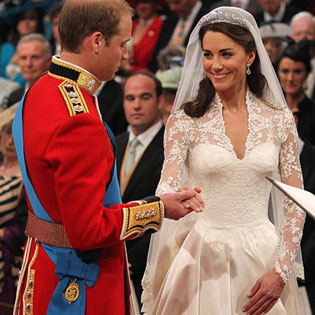 For example, many girls will wonder what manicure is fashionable for the wedding. It has been thought that the classic French manicure in any modifications is the trend. But due to Kate (and now Catherine, Duchess of Cambridge), modesty and purity come to the wedding fashion. And it concerns not only clothes, but makeup, accessories, hairstyles and even fragrances.
The well-known expert of manicure for celebrities, Marina Sandoval from Britain, has analyzed Catherine's nail polish at the wedding ceremony and given the verdict: "A mix of the two pink shades – Rose Lounge № 28 by Bourjois and Allure Essie 423».
As for the fragrance, the princess's preferences for the wedding celebration have also become known. The fragrance represents the British perfumer Michael Boado's collection. He created the perfume White Gardenia Petals branded as Illuminum, which Kate has selected for the wedding day.
And it also has become the wedding fashion for the coming seasons. Therefore, brides should look for such compositions for their day: ylang-ylang, mountain lily, jasmine, gardenia, and woody notes.
By the way, those who do not know might be interested that Sarah Barton (McQueen House) has made two wedding dresses not only for Princess Catherine, but also for Pippa Middleton, her sister, who was happy to get the role of the bridesmaid.
Source of the image: Kissandmakeup.