This year's list of best-dressed women from the Glamour magazine is out this week, with some major shifting around and young newcomers making their way into the in-crowd with a firm step. Here's the news!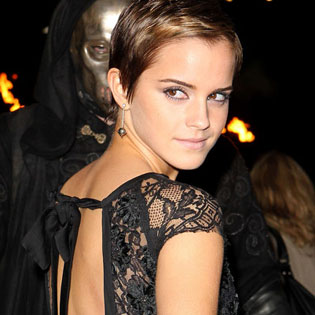 The Girls Aloud renowned fashionista Cheryl Cole, 27, stumbled from the top to the second place, making way for a more glamorous rival with a magic background!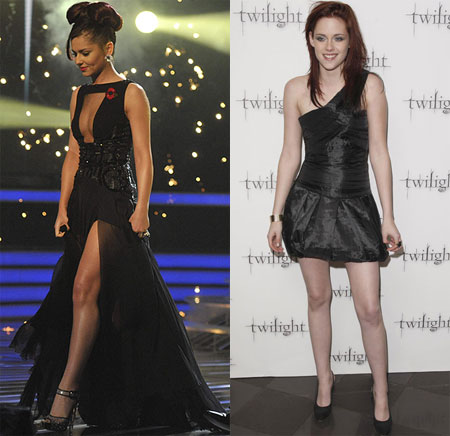 Topping the list now is the 21-year-old Hogwarts graduate Emma Watson who will be remembered now not only as Hermione Granger, but as one great fashionable woman.
Another 21-year-old actress, Kristen Stewart, stepped from the Twilight into limelight as Glamour's 15,000 voters polled her onto the third place.
Pushing hard upwards after them come the 4th lady Dannii Minogue, 39 (Kylie Minogue's younger sister), the 5th lady Alexa Chung, 27 (MTV and Vogue personality), 6th – R&B singer Rihanna, 23, 7th – British model Kate Moss, 37, 8th – actress Blake Lively, 23, 9th – actress and socialite Olivia Palermo, 25, and rounding off the Top Ten – Glee star Lea Michele.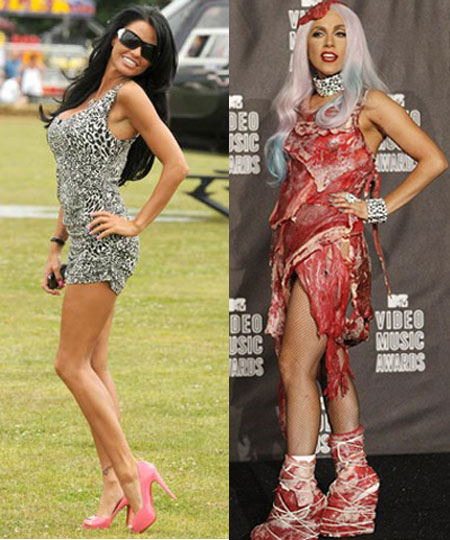 Once a topless glamour model Jordan, now a TV personality Katie Price, is another first-place winner, topping another list – that of the worst-dressed women, in the resplendent company of Lady Gaga who succeeded in shocking quite a lot of people with her notorious raw meat attire.
Trudging the downward path we see the ex-Spice Girls Victoria Beckham who is seven notches down on 15th – still good for an upcoming fashion designer. Fashion destiny played a much worse trick with another designer, better known as singer, Beyoncé Knowles, 29, who plummeted from Top Ten to place 36.
There are many aspirant newcomers, the most successful of them Prime Minister David Cameron's wife Samantha who grabbed place 19 for what Glamour describes as the talent for "seamlessly" combining classic items with "fashion-forward pieces."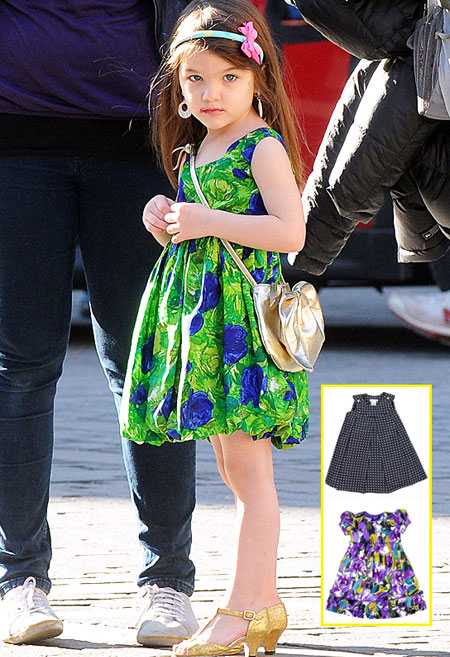 Carey Mulligan, the An Education award nominee, came in at 20th, followed by the most striking beauty of all – easily the youngest fashionista in the world, 5-year-old newcomer Suri Cruise, at 21st. Tom Cruise and Katie Holmes's darling is often seen getting around dressed in Burberry's or Marc Jacobs's designer clothes and high heels. Glamour called her wardrobe the most sought-after in Hollywood.
More new faces are Nicole Richie (25), 2010 Esquire's sexiest woman Christina Hendricks (33) and Kelly Brook (46).
The complete list can be found in Glamour's June issue on sale since Thursday.
This year's fashion star Watson may soon succeed Juliette Binoche, Uma Thurman and Julia Roberts as the face of the famous cosmetics company Lancôme; word goes around that a contract citing a six-figure sum has already been signed.
Meanwhile the new topper has been busy smothering rumors that she had dropped out of Brown University due to constant bullying. Her official announcement says that, her acting career demanding more time and effort, she cut down on her subjects at the Ivy League U.S. University.
2011 BEST DRESSED-WOMEN IN GLAMOUR'S 9TH ANNUAL POLL
Emma Watson
Cheryl Cole
Kristen Stewart
Dannii Minogue
Alexa Chung
Rihanna
Kate Moss
Blake Lively
Olivia Palermo
Lea Michele
Jennifer Aniston
Ashley Greene
Anna Kendrick
Vanessa Hudgens
Victoria Beckham
Sienna Miller
Diane Kruger
Leighton Meester
Samantha Cameron
Carey Mulligan
Suri Cruise
Keira Knightley
Sarah Jessica Parker
Fearne Cotton
Nicole Richie
Jessica Alba
Katy Perry
Lady Gaga
Kim Kardashian
Miley Cyrus
Source of the image: Style.popcrunch, Fhm, Colorbrief, Hollybaby, Dailymail.