Kim Kardashian and Kanye West seem to have much more in common than many of us might think. The star couple share not only the love of designer dresses and walks arm-in-arm along the streets of New York – they are also involved in sex scandals.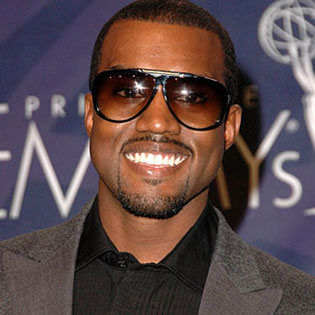 The world has recently savored the details of a love video featuring Kardashian and her ex-boyfriend Ray Jay. Now, there is another video in the network, which captures Kanye West with an unknown woman (who is married, by the way) in very intimate circumstances.
The action takes place in a hotel room, and the beginning of the video shows the woman, who resembles Kim physically. She states that she is an adult and she is fully aware of her actions. She adds she no longer has sex with her husband, so it gives her the freedom to do what she wants.
The American media have been able to assess the "hot" video and are ready to confirm that it is Kanye West and not his twin. The rapper knows that he is being recorded, and he even glances at the camera lens from time to time.
The video itself was shot several months before Kim and Kanye started dating, and now the 35-year-old hip-hop singer is horrified to see his "sex games" on public display.
Kanye West even sent an angry letter to all American publications with the requirement that they should not publish any pictures of his sexual life. His lawyers said:
"Be advised that the Screen Shot, as well as the Tape from which the Screen Shot was taken, were illegally obtained and believed to have been stolen from Mr. West's computer. Your posting, advertising, marketing, displaying and otherwise disseminating the stolen Screen Shot and/or other materials on the Tape constitute actionable violations of Mr. West's rights of privacy and publicity. "
Meanwhile, it goes that there is another "hot" video with Kanye, and the "yellow" media are ready to pay any money for it.