Jennifer Aniston and John Mayer broke up after their grand date at the Oscars 2009 ceremony. This is their second split so far. After Jennifer asked John Mayer to accompany her at the 81st Oscar ceremony the Hollywood gossip-people started talking about the celebrity-couple's future. Some claimed that the two will get married, while others said that the whole story is just fiction. Yet, in reality, according to the People magazine, the two broke up upon Jennifer's return from Europe, where she promoted her recent comedy "Marley and me".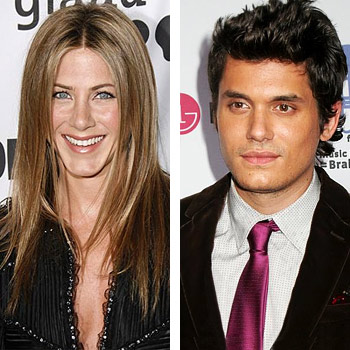 A close source said that Jennifer is fine. She spends a lot of time with her best friend Courteney Cox and her yoga instructor. Jen and John simply came up with a mutual decision to stop seeing each other.
Another source, however, stated that John left Jennifer. Apparently, Mayer is very busy recording his new album in Los Angeles those days and romance is simply not his highest priority now.
First break-up took place last August. At that time Mayer even held a press-conference at which he said that he did not want to complicate anyone's life. The actress and musician met about a year ago at the after-Oscar party and became one of the most talked about couples during 2008.
Source of the image: celebden.com, aceshowbiz.com.