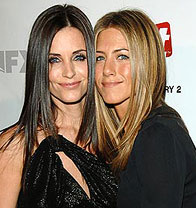 Once they became best friends on the screen – when filming the well-known show "Friends", – Jennifer Aniston and Courteney Cox kept their friendship going even in the real life. Each knows so much about the other's personality, habits, and hobbies that Jennifer never gets tired of saying that she can always rely on her friend, while Courteney considers Jen absolutely outstanding and calls her the best friend. This level of friendship, however, was not reached at once.
How Jennifer Aniston and Courteney Cox First Met
Jennifer once confessed that Courteney's behavior shocked her at first. "When we met for the first time she took me aside at once and started talking about relationships with men," – remembers Aniston. But soon enough Jen realized that she found herself a true friend – kind, understanding, and eternally devoted to their friendship. "We don't usually have many people whom we can call when we are down. For me those people are my mother and Jennifer" – shared Courteney Cox.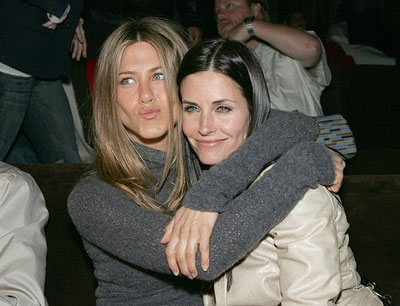 Jennifer Aniston's Divorce from Brad Pitt
Jennifer was restless after the divorce from Brad Pitt. At that time, Courteney forced her to move into her house in Malibu so that her friend would not be lonely during such a painful period. Not only did Courteney support her friend, but even declared a boycott to the ex-husband Brad Pitt! At one time she turned her chair around in front of everyone at some party in Beverly-Hills once she noticed that Pitt was about to greet her. Furthermore, when he tried to order her a drink, she intentionally asked barmen in a loud voice not to bring her any drinks.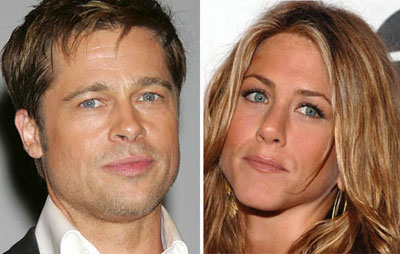 Jennifer Aniston and Courteney Cox Today
Some rumors say that Courteney's current husband David Arquette is having really hard time bearing with this celebrity friendship, as he feels himself like the third wheel every now and then. But it seems that this fact does not bother the two friends much, if at all.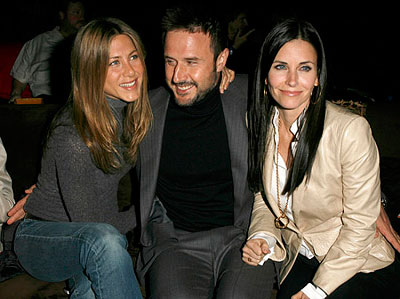 Photos of Jennifer Aniston, David Arquette, Brad Pitt and Courteney Cox: dailymail.co.uk, daylife.com, chinadaily.com.cn, people.com.