Right now Demi Moore may be enjoying a winter of love with a beau 20 years younger than she is – Harry Morton, a restaurant entrepreneur coming from the Hard Rock café family and the Pink Taco restaurant chain founder.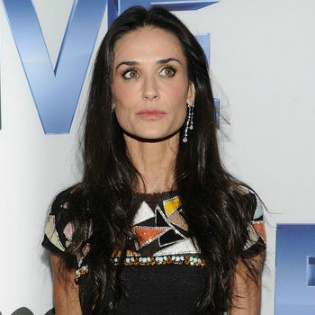 While Moore's divorce with Ashton Kutcher is still being processed, the 50-year-old actress is dating Morton, 31. According to the information from RadarOnline, she has spent with him the last couple of months, but they had known each other long before that time.
Having come back from Mexico where she stayed in a bikini boot camp, the Ghost star hastened to rejoin her boyfriend. As the New York Post's Page Six heard from several sources, they were spotted attending the Stanley Kubrick exhibit at the LACMA (Los Angeles County Museum of Art) in the company of Russell Brand and some other friends. The sources said the two were going about holding hands.
Harry Morton's past includes dating Lindsay Lohan several years ago when she was busy filming Georgia Rule; also, he preceded Justin Theroux as Jennifer Aniston's date for a short period.
As for Kutcher, whose 2011 cheating scandal served as grounds for the divorce, he is snuggling up with Mila Kunis who co-starred with him on That 70s Show.