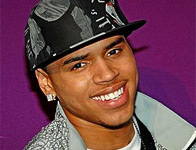 Chris Brown who was arrested for beating up the singer Rihanna agreed to attend anger management classes. He took the classes voluntarily, hoping it might help him in court. Chris believes it will repair his public image. He has some time to take a few classes before March, 5, court date. Let's hope, it will resemble Adam Sandler's experience in "Anger Management" movie at least a bit.
Chris attended his first session on Monday. Well, it seems everybody is keen to escape conviction whatever it might take. Rihanna is said to be hot-headed, too. She has to testify in court and that's where they are going to see each other for the first time after sad incident.
Source of the image: topnews.in.