Blake Lively's choice for her great day was in the best fashionista style – a Marchesa gown! The Gossip Girl star turned up at her wedding in a unique couture gown from Georgina Chapman and Keren Craig's fashion house which is on the peak of its Hollywood popularity. The Marchesa release describes the gown as an embroidered with golden crystal and rose affair with a silk tulle bodice.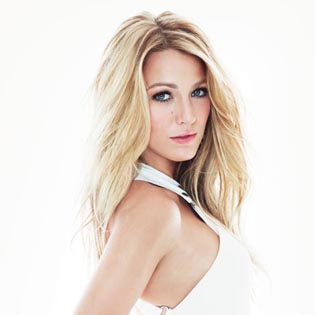 The secret wedding of Lively, 25, and her Green Lantern partner Ryan Reynolds, 35, took place during the weekend at Boone Hall Plantation, Mount Pleasant, South Carolina. The place in the vicinity of Charleston is known as the setting of this dazzlingly romantic movie, The Notebook, starring Rachel McAdams and Ryan Gosling (Lively's ex date for a short period).
According to the release, other wedding attendees also favored crystal-embroidered Marchesa: custom-made silk chiffon gowns were in evidence.
Lively was known to be Chanel's face for its Mademoiselle bag, and is expected to face Gucci's Premiere fragrance soon.