The characters of the series "Gossip Girl", performed by Leighton Meester, Blake Lively, Ed Westwick, Penn Badgley and Chace Crawford, still have plenty of work before the final scene. The actors do not leave the film set, where the final episodes of the TV story are shot. Meanwhile, public attention is drawn to the trailer of the final season of the popular series.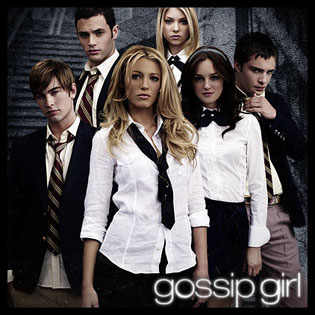 While on the film set, the actors feel at home, and one of the backstage pictures shows actress Leighton Meester in beach flip flops. What an unexpected outfit for Blair Waldorf – Leighton Meester's heroine!
However, this case will not spoil her glory of a glamorous diva – the image in which the actress will appear in the advertising of a new fragrance Vera Wang Lovestruck. In addition, Leighton Meester's beauty is also embodied in the music video of The Nomads band.
But this is a story for some other time. And so far we can anticipate the final episodes of the favorite series. The last season starts on October 8, and we are finally able to admire the pictures of the characters acting in one of the final episodes of the TV story and watch the trailer, where one of the leading characters seems to be getting married.