In our time, no one gets surprised seeing a huge diamond ring or a sports car in front of the window: when it comes to wedding gifts, the stars are willing to do anything to please their beloved ones.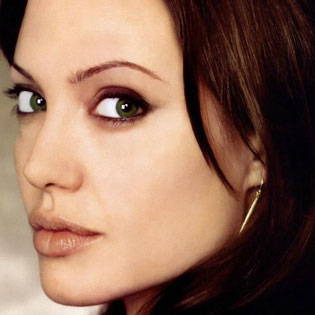 But Brad Pitt went farther than that, choosing a present for his bride Angelina Jolie:
"Brad had a lot to live up with his wedding gift considering Angelina exchanged vials of blood with her ex-husband Billy-Bob Thornton."
One might ask what it is. A plane? An ancient castle? Perhaps a trip into space? You will never guess! It is a shooting range and an armoury.
It turns out that Ange has long wanted to have a private place where she could give vent to her emotions and shoot a lot (was there even a tank for her?)
"But Ange clearly finds shooting an aphrodisiac. When she and Brad were around weapons on the set of 2005's 'Mr & Mrs Smith' they ended up together. And by letting Angelina de-stress at the range, he's less likely to get earache indoors. There's a lot to be said for that when you have six kids. "
Meanwhile, Brad is busy all day with pre-wedding worries: the bride has entrusted Pitt with the complete organization of the holiday. However, the things are moving slowly so far: the repair work in the French estate, where the celebration is to take place, is still not finished. It makes poor Brad really desperate. But the guest list is already approved: of course, Aniston is not included, but Angelina Jolie's ex-husbands Jonny Lee Miller and Billy BobThornton are invited.
"Angelina has remained close to both Jonny and Billy so they'd certainly be invited."
Well, we are looking forward to seeing the wedding ceremony and sincerely hope that the bride will not shoot anyone, being too emotional.