It is difficult to believe, but Angelina Jolie and Brad Pitt are engaged!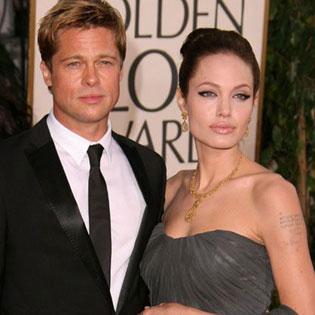 First of all, there was a press release in the media saying that Angelina Jolie's ring, presented by Brad Pitt in honor of their engagement, would be shown to the public in the near future! And Brad himself contributed to its design. Now we can already see the ring in the photo!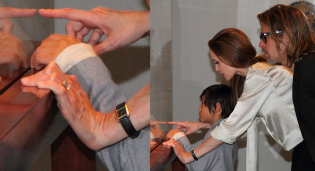 Robert Procop, the creator of the jewelry line by Angelina Jolie called The Style of Jolie, was the designer of the ring. Moreover, he confirmed to the press that the engagement ring really existed.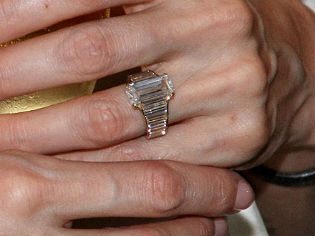 Brad had his own vision of what this ring should be like. And during the year's collaboration with the designer, he imagined it in detail. He wanted the ring to be perfect from all points of view, and Procop found the purest diamond for him. From this diamond he made a gem of such a shape that would fit Angelina's hands. Brad supervised every step of the process of creating the ring. The diamonds enframing the main gem also have a special shape that takes into account the outline of her slender fingers, and they are of highest quality.
The jeweler's commentary was followed by the words of the official representatives of the couple:
"Yes, it's confirmed. It is a promise for the future and their kids are very happy."
According to Pitt's spokesman, the wedding date has not yet been set. We are looking forward to this date. And we send our congratulations to Brad, Angie, and their many children!