What with Audrina Patridge's straggling relationship with her beau Corey Bohan, it may be not the last time she finds herself in-between two guys – and with Bohan it can spell trouble.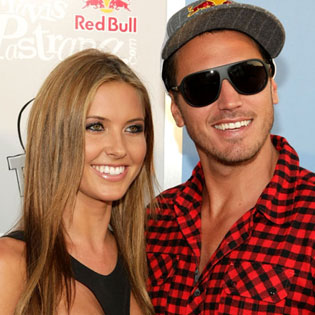 They had it switched from on to off and on again so often that time and again Patridge is all for sidling up to some other man, but Bohan keeps tabs on her and can get really angry – like this time. When they were apart, the reality star's show Audrina had an episode out that showed Patridge and polo star Nic Roldan moving to a more personal base, within a day Bohan was strewing threats on Twitter.
His "friendly warning" (that sounded quite rude) said that when he saw Roldan he would rip his head off his shoulders.
In May Patridge, who recently turned 26, and her Australian racer boy, 29, were back together again. Bohan must have been celebrating it, for it wasn't long before he was hauled in for public intoxication. The Hermosa Beach Police Department filed a charge of misdemeanor and put the racer inside for something like 8 hours, until a $500 bail was posted.
Patridge's Twitter comment on the incident touched upon the badness of Jack Daniels who does things to people – although it seems that Jack is not the only one who is to blame in this case…
Source of the image: Remotecontrol.mtv.