Fendi has emerged the victor from the hectic negotiations with South Korean officials – the fashion show comes up as scheduled, on Thursday, with fur items making their appearance on the runway.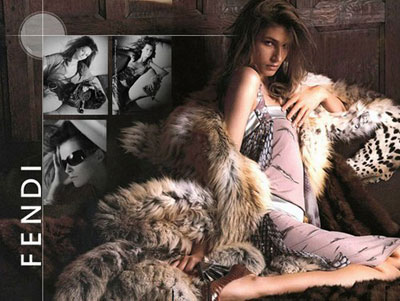 Such is the outcome of a two-week-long controversy that cost meters of nerves to the Italian fashion house team that had been preparing for the grand event for several months only to hit an unexpected stumbling block in mid-May.
Following a tidal wave of protests from animal protection activists who promised to organize massive demonstrations against the exhibition of fur clothing, the Seoul city administration said they would cancel the show unless all the fur items have been removed. Fendi had to get engaged in a last-minute round of negotiations, coming out on top. The much-anticipated presentation will take place as announced, on a Seoul landmark artificial island on the river Han. The only stipulation is that the number of fur products will be cut down some. Here's one more for fashion!
Source of the image: Italymag.