The media have been following the details of Demi Moore and Ashton Kutcher's divorce for a month already: the ex-spouses fail to share their marital property. It is reported that Kutcher has most of the claims – the actor is dissatisfied with the way his ex-wife "estimated" him and is going to demand more.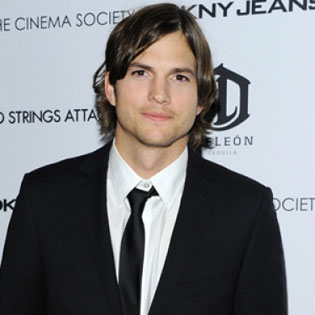 And it is so strange because Ashton is not a poor man. Moreover, he has recently been ranked first in the annual Forbes list of the highest paid TV actors.
During the last year, Kutcher has earned $24 million thanks to the TV series "Two and a Half Men." The former star of the show, Charlie Sheen, boasted having 40 million a year before, but he has not been included even in the top five this year.
But the list includes Hugh Laurie and Ray Romano (18 million dollars each), Alec Baldwin and Mark Harmon ($15 million).