British designers Mariana Fantich and Dominique Young have developed perfect shoes for a Halloween party. These are Apex Predators shoes.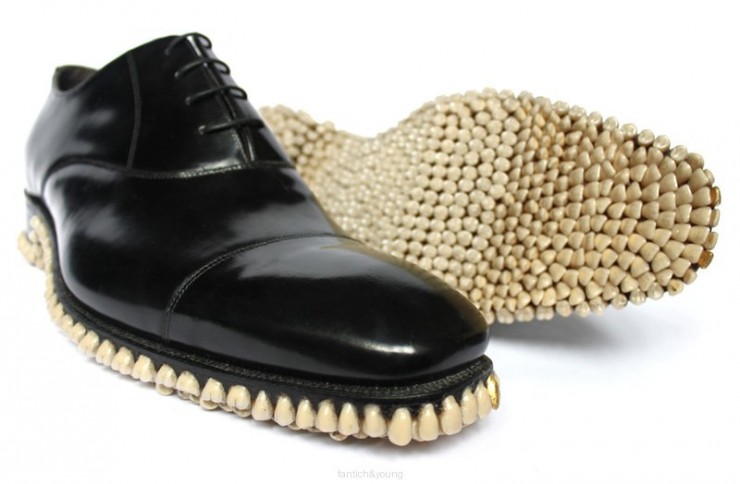 At first glance, these are classic black patent leather shoes, but if you look closely, you will be horrified to find a number of human teeth on their soles, some of which are gold.
The soles of the terrible shoes are implanted with 1050 teeth. They are located in the same way as in the human jaw: incisors are in the front, then one can see fangs, and the heel is covered with broad molar teeth. According to the creators, all the teeth are artificial, but they look very real.