The man with Demi Moore now is nothing like a cute face from nowhere – he's a Hollywood insider with first-hand knowledge of high profile and arty people; he has also gained some renown as an art dealer and curator. Now Vito Schnabel, 26, is getting popularity of a slightly different kind.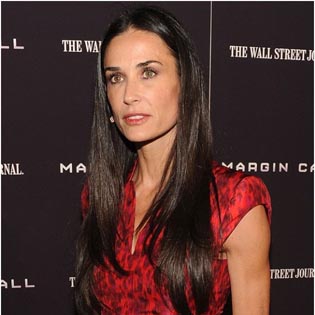 Vito is the eldest son of artist and filmmaker Julian Schnabel who received an Academy Award for The Diving Bell and Butterfly – and was brought up as an in-crowd guy. The Schnabel family was described to PEOPLE by a source as "cool" and "fun" who were always rubbing shoulders with famous and beautiful women. But let's zero in on the guy who charmed Moore – and was heard to say that "there is no downside to being a Schnabel" when talking to the New York Observer several years ago.
1. He's an expert at partying. His Art Basel Miami nights at the W Hotel were interspersed with hot parties where celebs turned up to meet with artists and art aficionados; many of them were documented showing Naomi Campbell, Stephen Dorff and others mixing with Schnabel's artistic contacts.
2. He doesn't mind a few pink neighbors. Vito is residing near his father in Palazzo Chupi – probably because it was designed by Julian Schnabel – in the West Village. The condominium has a pinky reputation and was once described as "an exploded Malibu Barbie house."
3. He didn't waste time making a name for himself. He started off as a curator at the tender age of 16 and set about promoting art after 20. Now Vito is representing a number of outstanding artists like Dustin Yellin, René Ricard, Vahkn Arslanian, Terence Koh, and Theo A. Rosenblum.
4. He has some prowess as basketball player. If it wasn't for art, he might have gone in for athletics in earnest, tells his profile on GalleristNY. He maintains a good player form at rooftop basketball games at Art Basel Miami where he is known to yield a mean ball.
5. He's not new to being with famous girls. Vito's previous dates were Elle Macpherson and Liv Tyler, and his elder sister Lola used to go out with Viggo Mortensen (The Lord of the Rings).